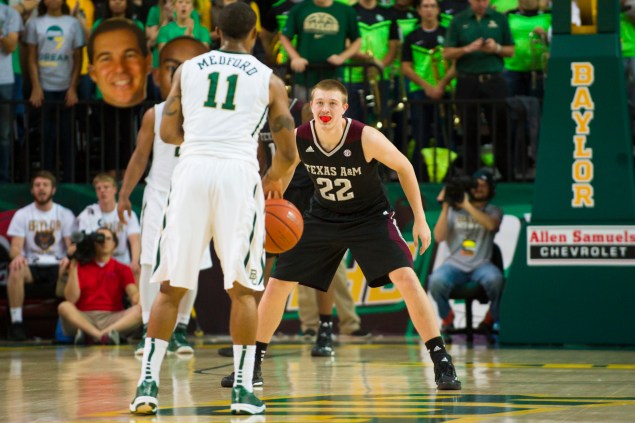 Wichita State landed a transfer as Texas A&M guard Peyton Allen committed to the Shockers, as told to NBC Sports by Allen's father. The 6-foot-5 Allen spent his freshman season with the Aggies and averaged 14.1 minutes per game in 32 appearances.
Allen averaged 4.8 points per game and shot 38 percent from the field in his lone season in the SEC. At the Missouri Valley Conference level, Allen should find more success creating his own shot and he's also a better shooter than his 32 percent 3-point percentage indicates. Allen will have to sit out the 2015-16 season due to NCAA transfer rules, but he'll have three years of eligibility remaining after sitting out one season.
The addition of Allen should help offset the loss of Ron Baker, who graduates after this season.