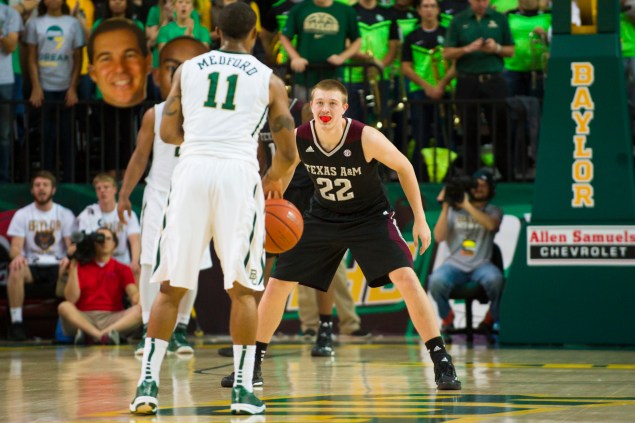 Texas A&M lost a young rotation player on Tuesday as a source confirmed with NBCSports.com that rising sophomore guard Peyton Allen will transfer.
The 6-foot-5 native of Illinois appeared in 32 games for the Aggies last season and averaged 4.5 points per game on 38 percent shooting. With the influx of talent that Texas A&M is bringing in with these next few recruiting classes, playing time would have been a big battle for Allen in his sophomore season.
During the initial recruiting process, Allen also took official visits to Vanderbilt and Butler and also visited Tennessee under the old staff. He'll have three years of eligibility remaining after sitting out the next season due to NCAA transfer regulations.