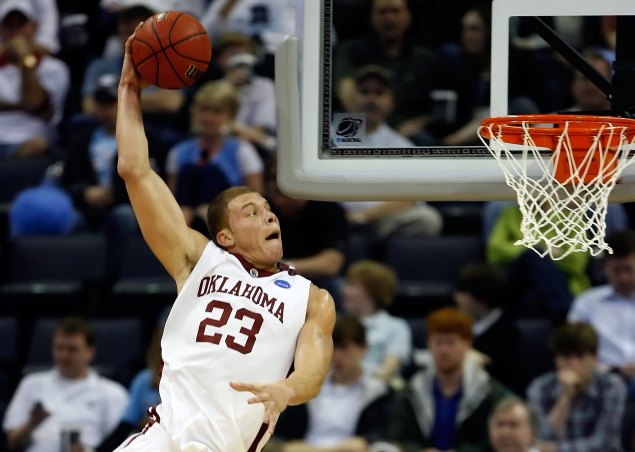 Blake Griffin was at the center of the incredible DeAndre Jordan saga on Wednesday night.
Jordan, if you're somehow unaware, is a free agent center that initially agreed to a four-year, $80 million contract with the Dallas Mavericks. But before he was able to sign that contract, Jordan started having doubts. So he began chatting with his former team, the Clippers, who sent out seemingly the entire roster to Jordan's Houston home to try and convince him to remain in LA.
The Clippers basically held Jordan hostage, remaining at his house all night until he was allowed to actually sign the contract. Mark Cuban and the Mavs? They couldn't talk to Jordan …
… because Blake Griffin had locked them out.
Don't agree with the furniture layout but I'm not an interior designer. pic.twitter.com/23PNgQB88z

— Blake Griffin (@blakegriffin32) July 9, 2015
Apparently they were having a slumber party.
Alright everybody goodnight! pic.twitter.com/cME0rFR5LC

— Blake Griffin (@blakegriffin32) July 9, 2015
Anyway, I bring this up because it reminded just how damn good Griffin was as a sophomore at Oklahoma. He averaged 22.7 points, 14.4 boards and 2.3 assists which led to him being named the National Player of the Year, becoming the No. 1 pick in the 2009 draft and, after sitting out a season, the 2011 Rookie of the Year.
He's thrown down some of the most vicious dunks in the NBA since arriving at the professional level, but that's not new.
He did it in college, too: