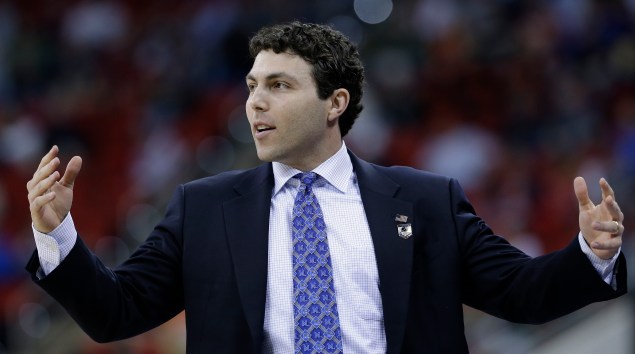 Here's what we know about Austin Nichols' decision to request a release to transfer out of the Memphis program: He has asked to leave and the powers that be at Memphis, including head coach Josh Pastner, have decided against granting him a release.
Beyond that, rumors run deeper than details.
Is Nichols upset with the way that he's developed under Pastner's tutelage the last two seasons? Is he sick of losing and convinced things aren't going to change in the near-future? Is he bothered having watched Duke, who Nichols passed on coming out of high school, win a national title while sending three guys to the first round of the draft? Is he worried about playing time if Memphis turns to 'Daddy Ball' with the Lawson brothers coming into the program? Is his dad the one pushing him to make this decision? Did Nichols just break up with his girlfriend?
Is it all of the above?
Perhaps the more relevant point of discussion here is whether he would be able to get that release through a simple sitdown with the coaching staff — something that, according to Pastner, has not yet happened — because in the end, that's the big-picture issue here. A coach with a multi-million dollar contract denying an amateur student-athlete a transfer release, forcing the kid to play tuition during his mandatory redshirt season.
That's shameful.
It's inherently wrong.
And if Pastner doesn't change his mind eventually, he'll rightfully get ripped. But his anger — and his desire for vengeance, which is what this is — is also understandable. Losing a kid to a transfer in March is one thing. Having them decide to leave in July is entirely different. Learning about the transfer via an email from the kid's dad? Yeah. I'd be mad, too.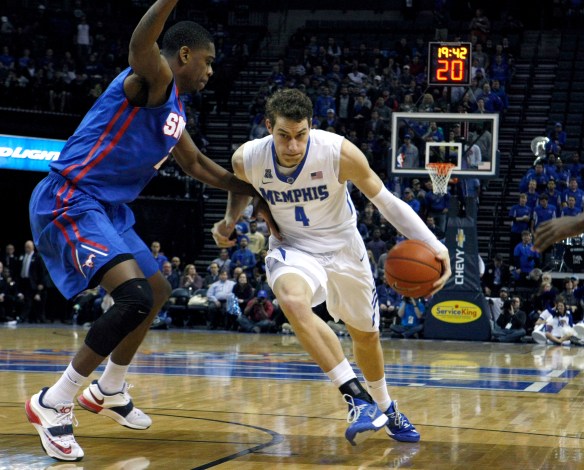 But at the end of the day, what we're talking about is the Nichols family being forced to pay tuition at their new school for one year, a year he's going to have to redshirt regardless of whether or not he gets a release. It's a significant financial hit, but one that can be supplemented by student loans, generous financial aid packages and perhaps even a rogue booster or two. Considering Nichols' future probably holds a significant professional basketball career, I have a feeling he'll end up just fine either way.
To me, the most significant part of this decision by Nichols is the negative light that is once again being shined on Pastner's program. Nichols was the leading scorer and second-leading rebounder for the Tigers in addition to being one of the best shot-blockers in the country, and he's leaving a team that went 18-14 overall and 10-8 in the thoroughly mediocre American last year.
Adding Alabama transfer Ricky Tarrant should help solidify the point guard spot, and a freshmen class that includes Dedric Lawson, K.J. Lawson and Nick Marshall should provide Pastner with plenty of front court depth, but what about this roster is intimidating? Shaq Goodwin regressed last season and Tarrant averaged 2.0 assists for a team that went 8-10 in the SEC in 2014-15.
In other words, it's very possible that Memphis ends up missing their second straight NIT in 2015-16.
It would be one thing if these issues were cyclical. Billy Donovan went to two straight NITs with Florida after Joakim Noah, Corey Brewer and Al Horford went to the NBA. They also won back-to-back national titles. Kentucky went to the NIT in 2013, the outlier in a four-year run that included a national title and three Final Fours. UConn missed the tournament in 2007, 2010 and 2013. They also won national titles in 2004, 2011 and 2014, reaching another Final Four in 2009.
Pastner?
He has the same number of NCAA tournament wins — two in six seasons — as years that his teams have missed the tournament altogether.
But it gets worse.
Nichols is the fifth member of Pastner's loaded, six-man 2013 recruiting class that has transferred. Nick King, a former top 50 recruit, transferred out in March. Kuran Iverson, another former top 50 prospect, left in the middle of the 2014-15 season. Dominic Woodson was a top 100 recruit that lasted a year before he was shown the door. Pookie Powell nearly transferred after his freshman season before leaving this spring. The only kid left is Markel Crawford, who saw less playing time than overweight and out of shape Kedren Johnson and Southeastern Louisiana transfer Avery Crawford.
Now to be fair, not all of those transfers are a bad thing. Sometimes showing a knucklehead the door is addition by subtraction, but that doesn't change the fact that there was 'subtraction' in the first place. What made Fred Hoiberg great at the college level is that he brought in knuckleheads and got them to buy into his system, to play hard and play to win. Royce White has played one season of basketball since graduating high school in 2009, and Hoiberg made him an all-american and a first round pick in the 2012 draft that season.
Woodson seemingly spent his entire Memphis career suspended. Iverson transferred about a week after ripping his coach on twitter. He, too, was suspended at the time.
Perhaps the most frustrating part of this entire soap opera is that Memphis seemingly turned a corner during the 2013-14 season. Pastner not only won a game against a top 25 team for the first time in his career, he did it in a rematch against a Marcus Smart-led Oklahoma State team that had just beaten the Tigers by 21 points 12 days earlier, a loss that convinced just about every fan in the city to call for his job. He'd eventually go on to win five games against top 25 opponents that season — including a sweep of Louisville — and eventually won a game in the NCAA tournament for the second consecutive season.
It was the first season that Memphis was a member of the American Athletic Conference, making it unequivocally the best season in his tenure with the Tigers.
That season — and that win over Oklahoma State — was supposed to change the narrative for these Tigers.
And it did, but what if it wasn't a sign of which way Pastner's program was trending?
What if that was Peak Pastner?
And in a city that cares as much about their college basketball as Memphis does — a city that got used to the success of John Calipari, Pastner's predecessor — how much longer will Peak Pastner be acceptable?