July's live recruiting period is right around the corner, meaning that the Class of 2016 will have a chance to truly prove themselves to the recruiters and the recruitniks around the country. Scholarships will be earned and rankings will be justified over the course of those three weekends in July.
But scholarship offers and rankings don't always tell us who the best players in a given class will end up being. Ask Steph Curry. Over the course of the coming weeks, we will be re-ranking eight recruiting classes, from 2004-2011, based on what they have done throughout their post-high school career. 
Here are the 25 best players from the Class of 2010, with their final Rivals Top 150 ranking in parentheses: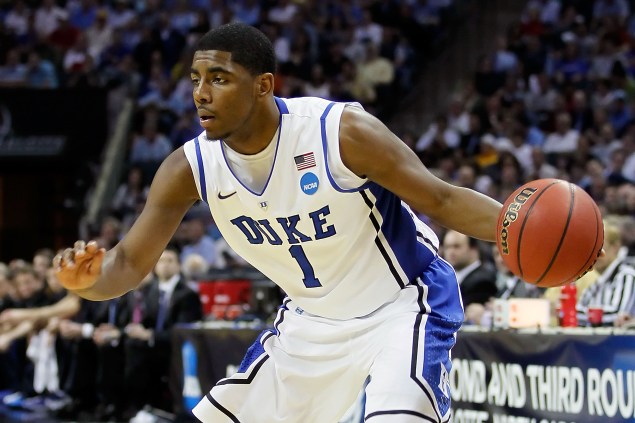 READ MORE: The complete Re-ranking the Classes series
1. Kyrie Irving (No. 4): Irving managed just 11 games in his one season with Duke in college, but he still went on to be the No. 1 pick in the 2011 draft. In his four years in the NBA, he has averaged 21.0 points and 5.7 assists and is currently the starting point guard for Cleveland alongside LeBron James and Kevin Love.
2. Harrison Barnes (No. 2): Barnes was the victim of some unfair hype coming out of high school, getting named an All-American — and, in some cases, National Player of the Year — before playing a college game. He had two solid-if-unremarkable seasons with the Tar Heels before getting picked seventh by the Warriors in 2012. He's thrived playing a role for Golden State, helping them win the title in 2015, and at just 23 years old, has a bright future.
3. Brandon Knight (No. 6): Knight helped lead Kentucky to the 2011 Final Four before going eighth in the 2011 draft. He's played with Detroit, Milwaukee and Phoenix, with whom he signed a long-term deal this month, and has averaged 17 points and five assists over the last two years.
4. Doug McDermott (UR): McDermott's story is well-known by now. Overshadowed by Barnes on his HS team, McDermott signed with Northern Iowa and changed commitments when his father took the job at Creighton. From there, he became one of the greatest college basketball players ever, scoring 3,000 points and winning National Player of the Year as a senior. He was the No. 11 pick by the Bulls in 2014, but only played 36 games. It will be interesting to see how his career develops under fellow Ames native Fred Hoiberg.
5. Victor Oladipo (No. 144): Oladipo was an overlooked, underskilled prospect coming out of high school, spending his first two seasons at Indiana as a dunker and a defender. But as a junior, Oladipo blossomed into an all-american on a team that won the Big Ten title, getting picked second in the 2013 draft. This past season, he averaged 17.9 points, 4.2 assists and 4.1 boards.
RELATED: Re-ranking the classes 2004 | 2005 | 2006 | 2007 | 2008 | 2009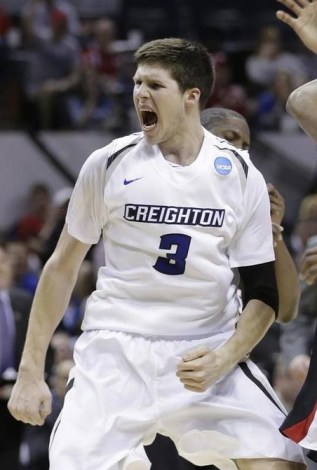 6. Jared Sullinger (No. 5): Sully was a two-year all-american with Ohio State, returning to school for his sophomore season which cost him a dozen or so spots in the draft order. He went 21st in 2012, developing into one of the better low-block scorers under Brad Stevens He's averaged 13 points and eight boards the last two seasons.
7. Tristan Thompson (No. 17): Thompson was the fourth pick in the 2011 draft after spending one uninspiring season at Texas. He put up decent numbers in his first three and a half seasons, but his value skyrocketed during the 2015 NBA Playoffs, as he nearly averaged a double-double while helping the Cavs get to the NBA Finals.
8. Enes Kanter (No. 3): Kanter never was declared eligible with Kentucky, eventually getting picked third in the 2011 draft to the Utah Jazz. He grew into a serviceable power forward with the Jazz, getting traded to Oklahoma City midseason and averaging 18.7 points and 11.0 boards in the final 26 games.
9. Tobias Harris (No. 7): After one unremarkable season with Tennessee, Harris was the 19th pick in the 2011 draft. His fourth season in the NBA was his best, as he averaged 17.1 points for the Magic.
10. Terrence Jones (No. 13): Jones underwhelmed during his two seasons with Kentucky, failing to live up to his hype and a freshman and thriving in a role on the 2012 national champs. He went 18th in the 2012 draft, find a role as a starting power forward with Houston the last two seasons.
11. Terrence Ross (No. 48): Ross spent two seasons at Washington before heading to the NBA, where he was the No. 8 pick in 2012. He's played a major role for Toronto the last three years, the past two as a starter.
12. Jordan Clarkson (UR): Clarkson put up big numbers without much acclaim in three years at Tulsa and Missouri. He was a second round pick of the Lakers in 2014, going on to average 11.9 points and 3.5 assists while getting named to the NBA All-Rookie 1st team.
13. Tim Hardaway Jr. (UR): Hardaway Jr. was a second round pick in 2013, helping Michigan reach the national title game in the 2013 tournament. He's been with the Knicks for the last two years, averaging 10.8 points as a part-time starter before getting traded to Atlanta on draft night this year.
14. Dion Waiters (No. 29): Waiters was the No. 4 pick of the 2012 draft after spending two seasons with Syracuse. He's a proven scorer at the NBA level, having averaged a career-high 15.9 points in 2013-14. But he's also yet to play on a team that reached the playoffs.
15. Tony Snell (UR): Snell was completely off-the-radar as a recruit, winding up at New Mexico where he spent three seasons, eventually becoming a first round pick in 2013. He has since played his way into Chicago's rotation as a 3-and-D player on the wing.
16. Gorgui Dieng (No. 44): Dieng developed quite a bit during his three seasons at Louisville, becoming an integral part of the team that won the 2013 national title. He went pro that season, getting picked late in the first round and growing into a starting center for Minnesota this season.
17. Andre Roberson (UR): Roberson was an overlooked kid coming out of Kansas City before he wound up with Colorado. He grew into a defensive stopper in his three seasons in Boulder, becoming a late first round pick to Oklahoma City. He started 65 games this past season.
18. Tarik Black (No. 54): Black underwhelmed at Memphis for three seasons, was a backup at Kansas as a senior, and went undrafted in 2014, which obviously means that he started 39 games between the Rockets and the Lakers as a rookie.
19. Phil Pressey (No. 61): Pressey lasted three seasons in Missouri before turning pro. He went undrafted in 2013, but he latched on with the Celtics, playing in 125 games over the course of the last two seasons.
20. Shabazz Napier (No. 98): Napier won a pair of national championships at UConn, including carrying the Huskies to the 2014 title. He was eventually picked 24th by the Miami Heat, and while he never ended up playing with LeBron James, he started 10 games and averaged 5.1 points and 2.5 assists.
21. Jerian Grant (No. 105): Grant spent five years in college, eventually becoming a first-team all-american and the 19th pick in the 2015 draft. He's got the skill-set to be a serviceable NBA point guard, meaning it will be interesting to see where his career takes him.
22. Cory Joseph (No. 8): Joseph spent one season at Texas before getting picked 29th in the 2011 draft. He spent four seasons backing up Tony Parker in San Antonio before signing a $30 million deal with Toronto this month.
23. Ray McCallum Jr. (No. 43): McCallum turned pro after playing three seasons with his father at Detroit. He was a second round pick in 2013 and has spent the last two seasons playing with Sacramento. He started 30 games this past season.
24. Perry Jones (No. 9): Jones was disappointing in his two seasons at Baylor, falling to the 28th pick in 2012. He has spent the last three years as a reserve with Oklahoma City.
25. Jeremy Lamb (No. 76): Lamb won a national title with UConn as a freshman and developed into a lottery pick as a sophomore. Like Jones, he's spent the past three seasons as a reserve with Oklahoma City and was traded to Charlotte this offseason.
NOTABLES
Josh Selby (No. 1)
Reggie Bullock (No. 10)
Tony Mitchell (No. 12)
Jelan Kendrick (No. 15)
Fab Melo (No. 16)
Russ Smith (UR)
Cameron Bairstow (UR)
Will Barton (No. 11)
Kendall Marshall (No. 32)
Cleanthony Early (UR)
Allen Crabbe (No. 69)
Meyers Leonard (No. 31)
Adreian Payne (No. 20)
Doron Lamb (No. 21)
Markel Brown (No. 137)
Joe Harris (No. 119)
Joseph Young (No. 93)
Aaron Craft (No. 111)