USA Basketball changed the way that they handle the World University Games this summer.
Instead of stocking a roster with the best upperclassmen talent in college, Team USA is simply the Kansas Jayhawks (plus FGCU's Julian DeBose and SMU's Nic Moore).
The problem? Kansas wasn't American enough in their first game.
You see, the Jayhawks donned Kansas jerseys for their opener against Turkey, with "KANSAS" written across the chest, KU logos at the top of the back and the bottom of the shorts and a small USA patch on the front of the jersey. This wasn't good enough for FIBA officials, who said the Americans would be forfeiting games if they didn't make USA more prominent on the front of the uniform.
So they did: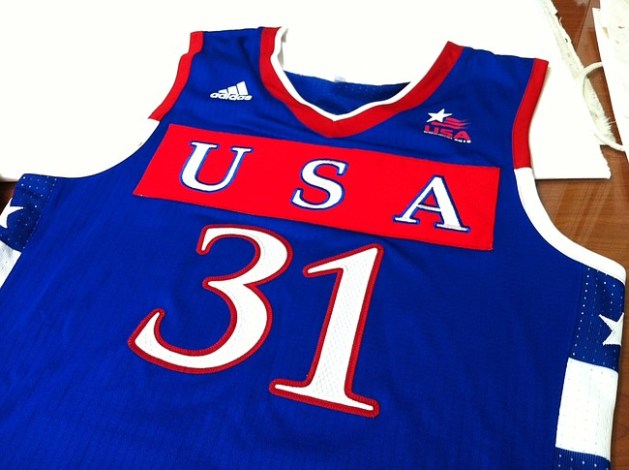 "It was obviously something that was told that we had to do, which is fine," KU coach Bill Self said, according to KUSports.com. "Even though we were given the clearance that our uniforms were good when went through the whole process earlier. I think it's fine that we have USA on there. And we should. This is a USA event. It's not a Kansas event, even though we're representing the school."
The jerseys were taken to a local shop in Gwangju, South Korea, to get altered between the win over Turkey on Saturday and Sunday's date with Brazil.
"Props to the seamstress," Self said. "We found out yesterday that we'd be forfeiting games if we didn't make it more prevalent so certainly he or she did a great job with that."