It took all of two practices for Kansas to suffer an injury during their trip to South Korea for the World University Games.
Five-star freshman big man Carlton Bragg broke his nose on Tuesday during the team's practice at Gwangju High. It's unclear how much time he'll be out of the lineup, but the issue is more pain management than anything.
"Hopefully he won't miss very much. A turned ankle is a worse injury than a broken nose," head coach Bill Self said in a statement. "Although the broken nose hurts bad, and there were no concussion symptoms, it's one that you can come back. You just have to play without being nervous getting hit."
Based on this picture of Bragg, that seems easier said than done: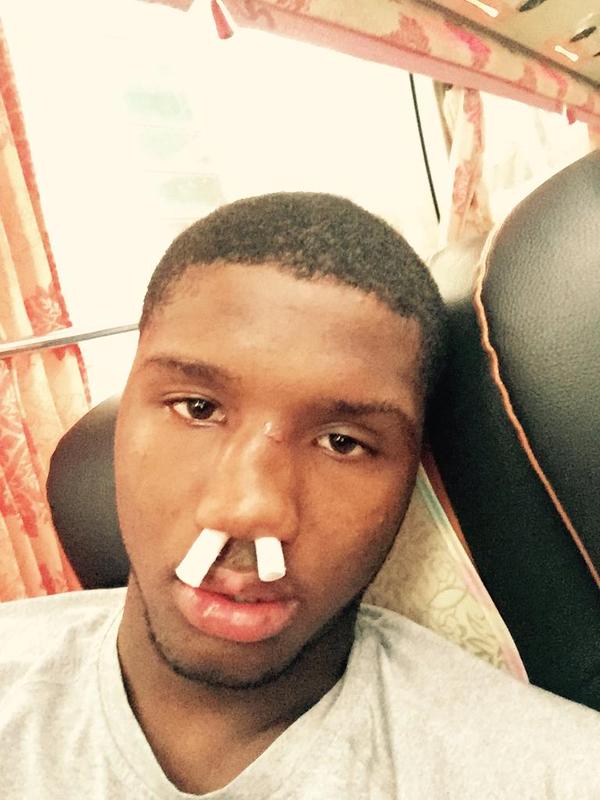 "It would be nice to find a mask but I don't think we'll be able to," Self continued. "He can't hurt it any worse. We'll wait to have surgery when he gets back to straighten it up. He should be fine."
Kansas is participating in the event as the representative for the United States.