July's live recruiting period is right around the corner, meaning that the Class of 2016 will have a chance to truly prove themselves to the recruiters and the recruitniks around the country. Scholarships will be earned and rankings will be justified over the course of those three weekends in July.
But scholarship offers and rankings don't always tell us who the best players in a given class will end up being. Ask Steph Curry. Over the course of the coming weeks, we will be re-ranking eight recruiting classes, from 2004-2011, based on what they have done throughout their post-high school career. 
Here are the 25 best players from the Class of 2006, with their final Rivals Top 150 ranking in parentheses:
READ MORE: The complete Re-ranking the Classes series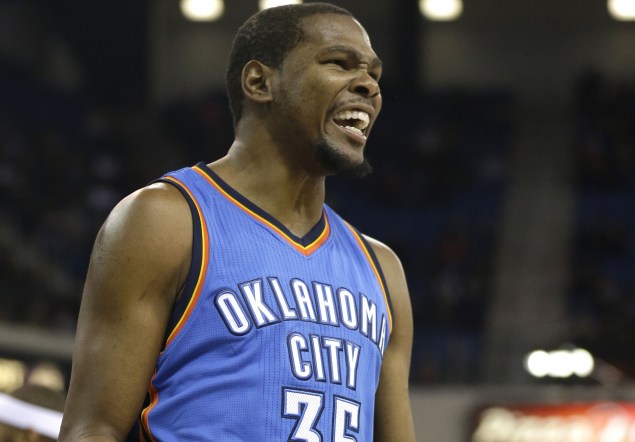 1. Kevin Durant (2): This is an easy choice. After spending one season at Texas (25.8 ppg, 11.1 rpg), Durant has developed into one of the best players in all of basketball and won NBA MVP honors in 2014. Durant's also won a scoring title (2010) and played in the NBA Finals for the Thunder.
2. Stephen Curry (NR): Curry was a mere afterthought in most recruiting circles, as much wasn't made of his decision to attend Davidson. Three years later, however, the sharpshooter was a key figure in their Elite 8 run in 2008 and a lottery pick the following year. Now, there are questions as to whether or not the reigning NBA MVP is the greatest shooter of all time.
3. Russell Westbrook (NR): Westbrook went from being a late addition to UCLA's 2006 recruiting class to be a lottery pick within the space of two seasons in Westwood. From there he's paired up with Durant to form one of the NBA's best tandems, and with the former MVP out due to injury this season Westbrook put together a stretch of four straight triple-doubles.
RELATED: Re-ranking the Class of 2004 | and the Class of 2005
4. Brook Lopez (10): Brook and twin Robin were both impact players at Stanford, helping to lead the Cardinal to the Sweet 16 in 2008. From there Lopez has been a quality center in the NBA, averaging 17.9 points and 7.3 rebounds per game for the Nets. Lopez was an All-Star in 2013 (injury replacement for Rajon Rando).
5. Mike Conley Jr. (18): Conley spent just one season in college but it was a good one, as he helped lead Ohio State to the national title game where they lost to Florida. Since then Conley's (13.4 ppg, 5.6 apg for his career) developed into one of the top point guards in all of basketball, and all that stopped him from being an All-Star with Memphis this past season was how loaded the West is at the point.
6. Ty Lawson (9): Lawson won a national title on a team led by Tyler Hansbrough in 2009, and during that season he was also named ACC Player of the Year and a second team all-American. Outside of a brief stint in Lithuania during the 2011-12 season due to the NBA lockout Lawson's spent his entire career in Denver, where he averaged 15.2 points and 9.6 assists per game last season.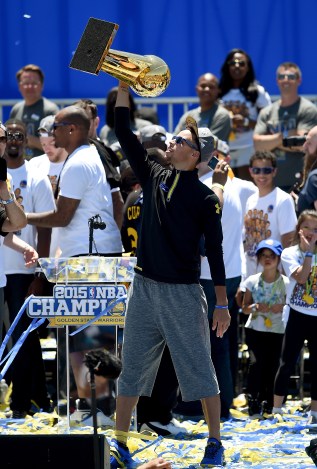 7. Greivis Vasquez (46): Vasquez put together an excellent four-year run at Maryland, where he became the first player in ACC history to compile at least 2,000 points, 700 rebounds and 600 assists in a career. He's played for four different franchises in the NBA since 2010, and thanks to a trade from Toronto to Milwaukee on draft night that number will grow to five next season.
8. Taj Gibson (32): Gibson put together a good three-year career at USC, earning Pac-10 All-Freshman Team honors in 2007 and winning the league's Defensive Player of the Year award in 2009. From there he was a first-round selection of the Chicago Bulls, and he's carved out a nice career for himself in the Windy City. Gibson averaged 10.3 points and 6.4 rebounds per game this season.
9. Thaddeus Young (5): The Memphis native averaged 14.4 points per game in his lone season at Georgia Tech, and while he's played for multiple teams in the NBA Young has been a solid pro. Wednesday morning it was reported that he's re-upped with the Nets on a four-year, $50 million deal.
10. Gerald Henderson Jr. (11): Henderson played three seasons at Duke, earning first team All-ACC honors as a junior. From there it was off the Charlotte, where in six years as a pro he's averaged 12.0 points and 3.4 rebounds per game.
11. Ryan Anderson (98): The 6-foot-10 forward led the Pac-10 in scoring as a sophomore (21.6 ppg), and he's put together a solid career as a pro as well. In six seasons, Anderson's averaging 12.5 points and 5.5 rebounds per game for three franchises.
12. D.J. Augustin (49): Augustin played two seasons at Texas, averaging 16.9 points and 6.2 assists per contest on the Forty Acres. In the NBA he's been productive despite suiting up for five franchises after playing his first four seasons in Charlotte. Augustin's averaging 10.0 points and 4.1 assists per contest in nine seasons as a professional.
13. Spencer Hawes (6): Like a few other players on this list Hawes played one season of college basketball (Washington) before moving on to the NBA. Picked tenth overall in the 2007 NBA Draft, Hawes (who was traded to Charlotte last month) is averaging 9.2 points and 6.0 rebounds as a pro.
14. Robin Lopez (28): While twin brother Brook has been the more polished offensive piece, Robin's been a valuable defender at the NBA level. After his two seasons at Stanford, Lopez has bounced around some but his interior presence has made the Fresno native a valuable commodity on the free agent market (which opened at 12:01 am today).
15. Patrick Beverley (65): Beverley's career at Arkansas ended after his sophomore season due to an academic issue, and since then he's been a solid pro both overseas and now in the NBA. Currently a free agent, Beverley averaged 10.1 points and 4.2 rebounds per game in Houston before injuring his knee this past season.
16. Jodie Meeks (39): Meeks was a four-star recruit entering Kentucky, and by the time he left Lexington he made 177 three-pointers and held the school record for points in a game (54) and made three-pointers in a game (10). Since then Meeks has played for five NBA teams, averaging 9.9 points per game.
17. Jordan Hill (NR): In three seasons at Arizona, Hill went from being a three-star prospect to a lottery pick in the 2009 NBA Draft. His misfortune was being picked by the dysfunctional Knicks, where he languished on the bench before being traded to Houston in 2010. Hill's best years have come with the Lakers, where he averaged 12.0 points and 7.9 rebounds per game this past season.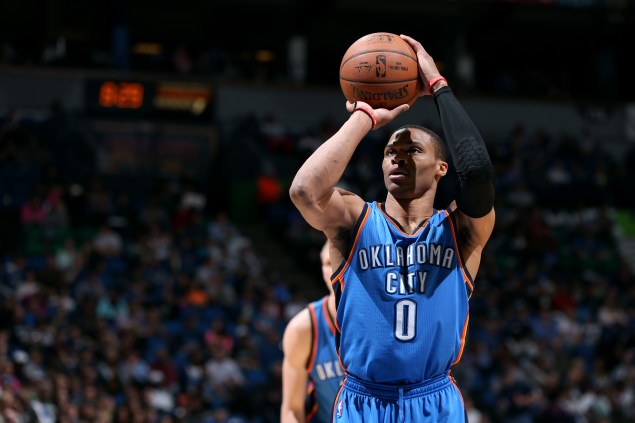 18. Marreese Speights (51): Speights was a role player on Florida's 2007 national title team, and as a sophomore he averaged 14.1 points and 8.5 rebounds per contest. From there it was on to the NBA, where he's averaging 7.9 points and 4.3 rebounds in six seasons (he won the NBA title with Curry last month).
19. Wayne Ellington (8): A national champion as a junior, Ellington's bounced around since playing his first three seasons in the NBA in Minnesota. Ellington averaged ten points per game this past season for the Lakers, his fourth team in the last four years.
20. Hasheem Thabeet (NR): Opinions on the 7-foot-3 Thabeet varied before he joined the UConn program. In three seasons in Storrs emerged as a dominant defensive presence and helped lead the team to the Final Four in 2009. Thabeet was picked second in the 2009 NBA Draft, and his pro career did not pan out.
21. Sherron Collins (21): Collins' pass to Mario Chalmers led to the three-pointer that sent the 2008 national title game (which Kansas ultimately won) to overtime, and from there he enjoyed a productive career at KU. Collins was a two-time consensus all-american (second team in 2009, first team in 2010).
22. Luke Harangody (104): Now playing in Spain, Harangody was an outstanding player for Mike Brey at Notre Dame. After earning Big East All-Rookie Team honors as a freshman, Harangody was a first team All-Big East selection three straight years and Player of the Year as a sophomore. Also of note: he is the first (and only) player to lead the conference in both scoring and rebounding in consecutive years (2008 and 2009).
23. Da'Sean Butler (147): Butler put together a very good career at West Virginia, where he developed into a first-team All-Big East selection as a senior and helped lead the Mountaineers to the Final Four. Unfortunately a knee injury suffered in their loss to eventual champion Duke didn't help his NBA prospects, and since being taken in the second round that year by the Heat he's played most of his career overseas.
24. Trevor Booker (NR): Booker earned All-ACC honors in each of his last two seasons at Clemson, landing on the second team in 2009 and the first team in 2010. Since then he's played four seasons in Washington and one in Utah, averaging 6.6 points and 5.1 rebounds per game.
25. Greg Oden (1): This spot is going to take some heat due to Oden's injury-plagued pro career. But that shouldn't lead to forgetting just how dominant he was both as a high school player in Indianapolis and during his one season at Ohio State. Hopefully he can get back into the NBA and be a contributor in the near future.
Notables:
Brandan Wright (3)
Chase Budinger (4)
Javaris Crittenton (7)
Derrick Caracter (25)
Lance Thomas (42)
Quincy Pondexter (48)
Donald Sloan (55)
Trevon Hughes (58)
Jarvis Varnado (62)
Jon Scheyer (71)
Edger Sosa (74)
Scottie Reynolds (76)
Tweety Carter (91)
Nic Wise (120)
J.T. Tiller (136)
Lazar Hayward (NR)
Omar Samhan (NR)
Ishmael Smith (NR)