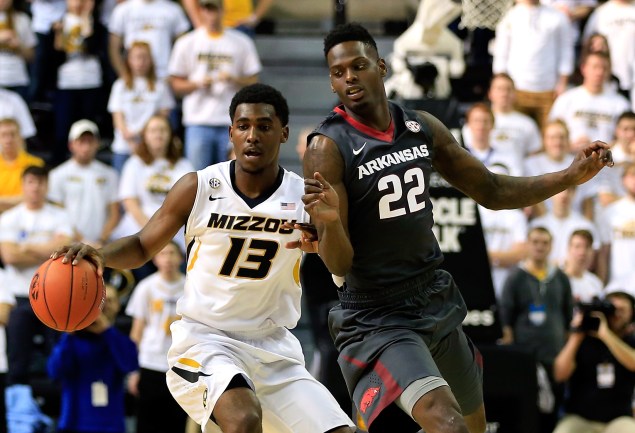 Missouri has been going through summer workouts without the presence of sophomore guard Montaque Gill-Caesar, according to a report from Dave Matter of the St. Louis Post-Dispatch. The 6-foot-6 sophomore has been dealing with a back injury that caused him to pull out of tryouts for the Canadian U19 team this summer.
"There is some concern because it has lingered," Missouri head coach Kim Anderson said in the SEC teleconference. "He hurt it in December (against Illinois) and it's been hard for him to be consistently healthy since. He's had times when he felt well and times when he hasn't. The thing with the Canadian team, I just don't think he wanted to subject himself to that month of travel and playing a lot of games and a lot of practices in a short period of time. Long-term that was the best decision for him to try to continue to rest and rehabilitation. We're hopeful he'll get healthy."
The Tigers struggled in their first season under Anderson, but Gill-Caesar was one of the bright spots, as he was third on the team at 9.1 points per game. It's not great that he's missing summer workouts, but by sitting out and resting, Gill-Caesar is taking the recovery process seriously during the offseason instead of risking further damage.