Denver's basketball team will be without a practice court for a while, as a thunderstorm that rolled through the area last week flooded the facility and turned the floor into a skate park: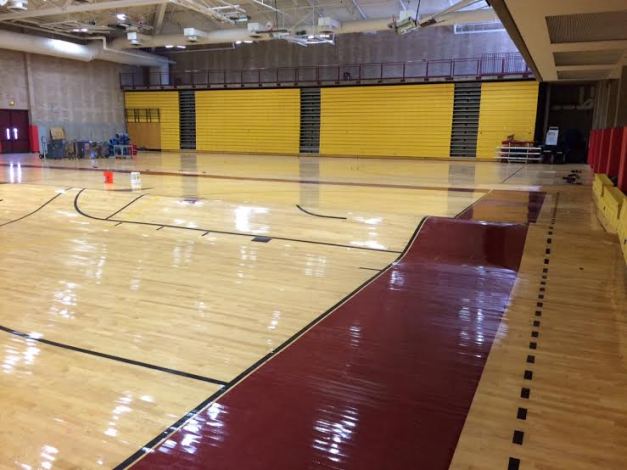 There is no estimate yet on how much the damage to the floor will cost the program. They're currently waiting for the floor to dry out to determine whether or not it needs to be replaced.
Last summer, a busted water main flooded Pauley Pavilion's floor and locker rooms.
Here are a couple more pictures of the damage: