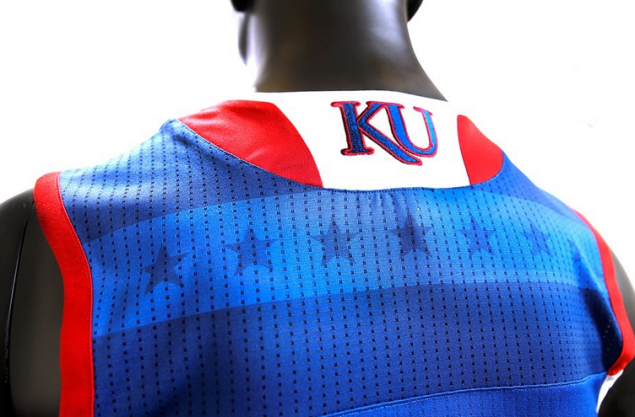 Kansas unveiled its special American-inspired jerseys for the 2015 World University Games in an official release on Monday. The World University Games will be a team of mostly Jayhawks as they take on Team Canada in a pair of exhibitions games this week before heading to Gwangju, Korea for the games on July 3-14.
The jerseys, made by adidas, feature seven stars on the back (seen in top photo) to represent the seven Jayhawks that played on the 1952 Olympic team. There are also some stars and stripes down the sides of each jersey and the shoes and socks are fantastic.
Disappointingly, adidas and Kansas will not sell a version of these uniforms in stores, but you can get the shooting shirts and a t-shirt inspired by the trip shortly.
More photos of the jerseys can be found here.