It's been one week since thoroughbred American Pharoah accomplished a feat that hadn't been completed in 37 years, winning the Belmont Stakes and with that horse racing's first Triple Crown since 1978. Earlier this week American Pharoah returned to Churchill Downs, where he won the Kentucky Derby last month, with adoring crowds showing up to pay tribute.
Saturday the horse was paraded about the grounds, and earlier in the day Louisville head coach Rick Pitino was able to spend some time with American Pharoah.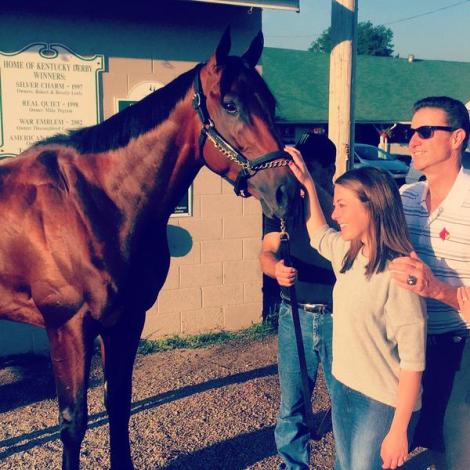 Pitino's been busy of late, as he also has the responsibility of coaching Puerto Rico's national team, so this was his first encounter with American Pharoah. According to the Louisville Courier-Journal, Pitino was asked which basketball player he'd compare the horse to.
Asked what basketball player he compare American Pharoah to, Pitino said "probably Grant Hill."

"Grant was one of the nicest pros, the classiest pro and was a great star in college, just class all the way."
Pitino's no stranger to horse racing, which is incredibly popular in Kentucky. Pitino owns a five percent share of Goldencents, which won the 2013 Santa Anita Derby and ran in the 2013 Kentucky Derby, and last spring he became part owner of filly Empress of Midway.