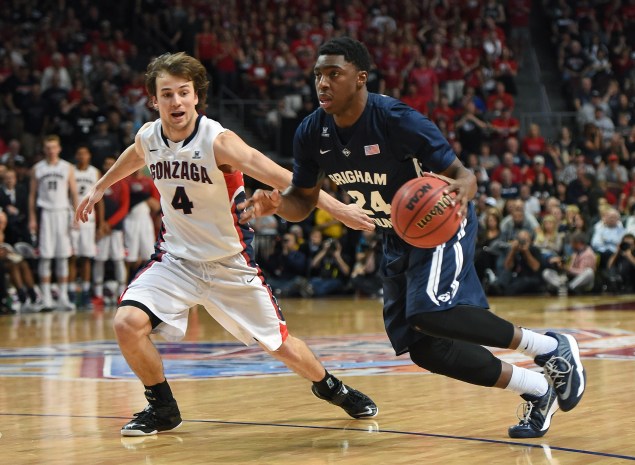 Former BYU guard Frank Bartley IV will continue his college basketball career at Louisiana-Lafayette, the school announced in a release. The 6-foot-3 guard will have to sit out the 2015-16 season due to NCAA transfer rules, but has two years of eligibility remaining after.
"Frank is a young man that we recruited out of high school and is a strong, athletic player that can get to the basket," Marlin said. "He had a great (high school) career at Christian Life Academy and played a vital part in the success the last two years at BYU. He comes from a great family and he wanted an opportunity to come back home. We're excited that he has enrolled at UL and will join our team."
The commitment to the Ragin' Cajuns means that Bartley will follow in the footsteps of his father, Frank Bartley III. The elder Bartley was an all-conference football player at the school.
During his sophomore season at BYU, Bartley IV averaged 2.5 points and 1.8 rebounds per game. In the Sun Belt, Bartley could be more of an impact player, especially after sitting out an additional season and working on his game.