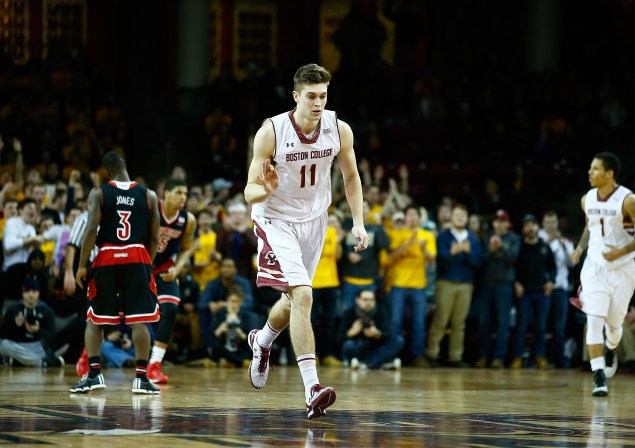 Davidson picked up a key big man transfer late this week as former Boston College big man Will Magarity committed to the Wildcats. The 6-foot-11 Magarity is a native of Sweden. He'll have to sit out the 2015-16 season due to NCAA transfer rules before he has two more years of eligibility remaining.
"We're very, very happy to have Will Magarity join our program," Davidson coach Bob McKillop said to the Charlotte Observer. "He is a perfect fit for our style of play. He will be a superb addition to Davidson as both a student and an athlete."
Magarity appeared in 22 games as a sophomore for the Golden Eagles and averaged 15.7 minutes per contest. Shooting 39 percent from the field and stretching the floor a little bit at 31 percent from the field, Magarity averaged 3.9 points and 2.8 rebounds per game.
With a year to sit out and by moving down a level, this could be a good move for Magarity, since his skill level as a big man will be coveted by a coach like McKillop.