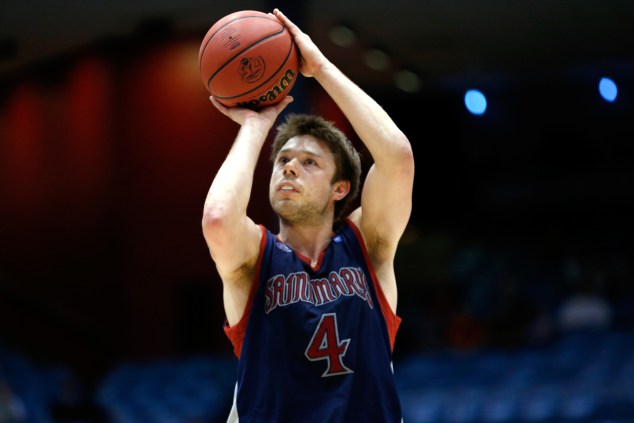 Matthew Dellavedova has been one of the breakout stars of the 2015 NBA Playoffs.
The Cavs backup point guard has thrived playing off of LeBron James and in the place of the banged-up Kyrie Irving. He had 19 points, a team-high, in the series-clinching Game 6 win against the Chicago Bulls, and he followed that up by averaging 12.7 points in Games 2-4 of the Eastern Conference Finals sweep against Atlanta.
College basketball fans have seen this before, however, as Dellavedova — the awkward, goofy-looking, shaggy-haired kid from Australia — was a star for Saint Mary's for four seasons.
His most memorable moment? As follows: