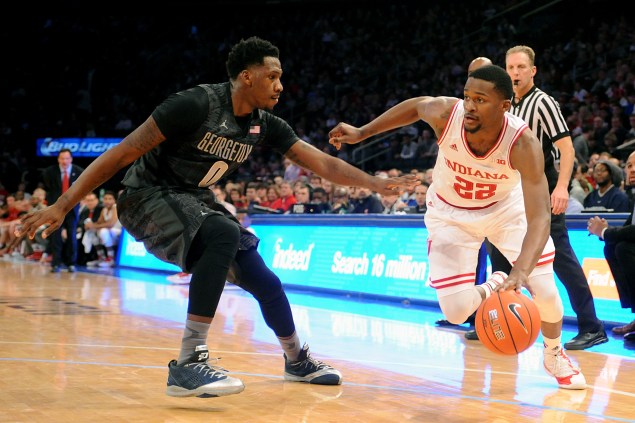 Rhode Island picked up another transfer this week as former Indiana sophomore Stanford Robinson committed. The 6-foot-4 sophomore is a former top-60 national prospect and will get a chance to restart his career.
After sitting out the 2015-16 season due to NCAA transfer restrictions, Robinson has two more seasons of eligibility remaining.
A native of Maryland, Robinson averaged 3 points, 1.9 rebounds and 1.2 assists per game last season and saw his minutes decline from his freshman season. He also shot 33 percent from the field and was 0-for-10 from 3-point range during the season.
The Rams have been active in the transfer market recently under head coach Dan Hurley. They took in Memphis forward Kuran Iverson, who will be eligible by midseason and Towson graduate transfer Four McGlynn will also be available for next season.