Drew Summerlin's story is one that we hear far too often in this day and age.
An 11-year old with Asberger's, Drew dealt with weeks of cyberbullying that eventually turned violent, as he was given a concussion during a fight in the lunch room at Iroquois Middle School in West Irondequoit, New York.
His story is a big deal in Upstate New York, and Summerlin and his mother did interviews with local television stations. In one of those interviews, Drew wore a North Carolina Tar Heels t-shirt, which caught the attention of the North Carolina basketball program.
Their response?
To send the Summerlin's a letter, hand-signed by head coach Roy Williams, and a picture signed by the entire team, showing their support for Drew and the family. Here are pictures of what the Tar Heels sent, via Mark Armstrong of ABC 11: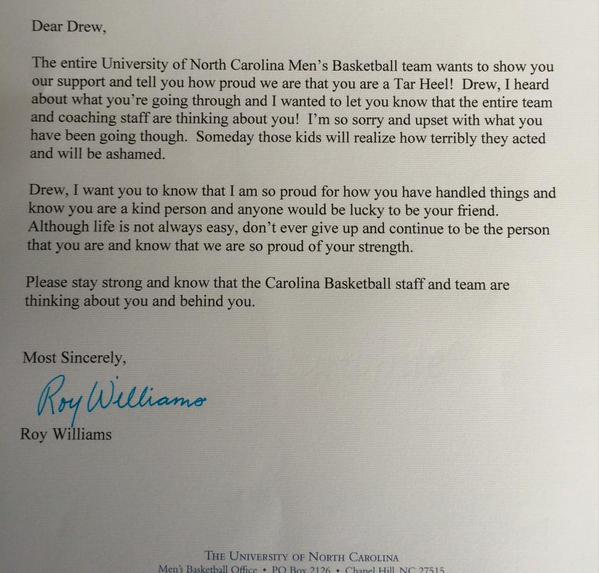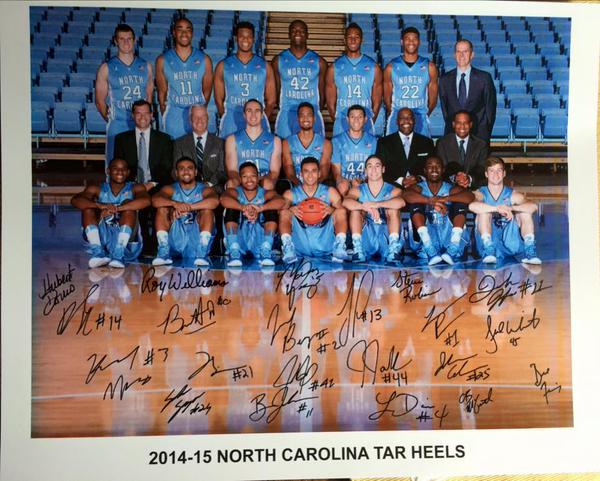 What a kind gesture.