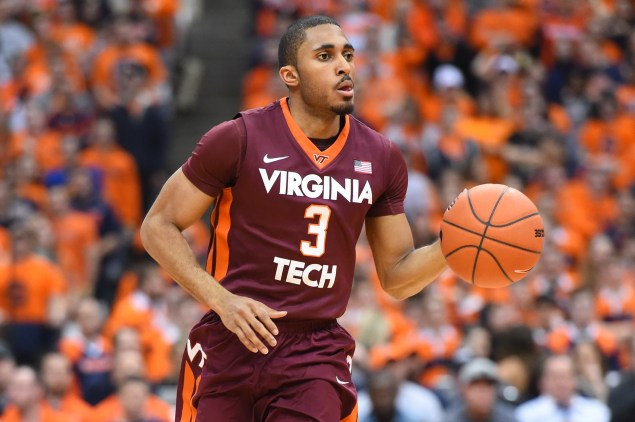 Georgia Tech picked up a solid shooting option on Tuesday as the school announced the signing of Virginia Tech graduate transfer Adam Smith.
The 6-foot-1 Smith was the ACC's leading 3-point shooter last season at 42.4 percent and also led the Hokies in scoring at 13.4 points a contest. Smith started 21 games and proved to be a consistent scorer at the ACC level, notching double figures in all but four ACC games during the 2014-15 season.
Smith also can hit 3-pointers from anywhere within NBA range and should be a valuable floor spacer at Georgia Tech who can play right away.
"We are extremely excited about Adam joining the Yellow Jacket family," Georgia Tech coach Brian Gregory said in the release. "His playmaking ability and shooting skill set will make an immediate impact on our team."
Georgia Tech as a team shot 27 percent from 3-point range last season, so Smith's contributions there should make an immediate impact for the Yellow Jackets.