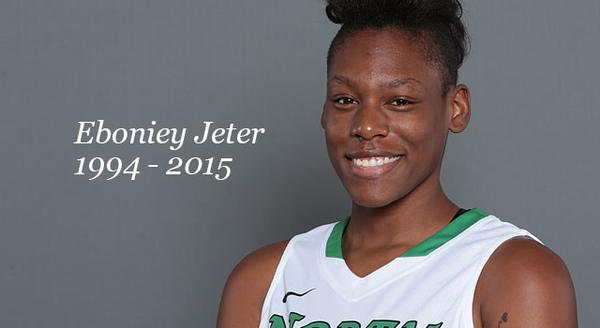 Eboniey Jeter, a redshirt sophomore on the North Texas women's basketball team, was found dead in her dorm room on Tuesday morning, the school has announced.
She was 21 years old.
"She was a great young lady and a tremendous competitor, but most of all she was a trusted teammate on the women's basketball team and a respected member of the Mean Green family," said UNT Director of Athletics Rick Villarreal in a statement. "As we deal with this loss, we would like to extend our deepest condolences to Eboniey's family, relatives and friends. North Texas won't be the same without her as we have lost a friend and loved one."
No foul play is suspected in Jeter's death, although the cause has not yet been released. Head coach Jalie Mitchell was expected to speak to the media on Wednesday.