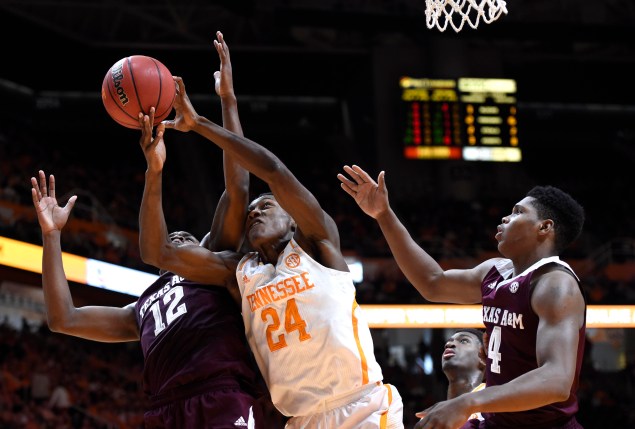 Tennessee lost its second forward of the offseason to transfer as freshman Willie Carmichael III is leaving the program and has been granted his release, according to a report from Matt Slovin of The Tennessean.
The 6-foot-8 freshman started in 19 games for Tennessee during his first year in college basketball and averaged 3 points and 2.3 rebounds per game.
Carmichael also shot 51 percent from the field. After losing Tariq Owens, who transferred to St. John's in April, losing Carmichael also hurts for the Volunteers but now new head coach Rick Barnes has two scholarships to work with this offseason.
Barnes has already reeled in some talent with this class, as he's signed junior college power forward Ray Kasongo and point guard Lamonte' Turner this spring to go along with wings Admiral Schofield and Shembari Phillips.