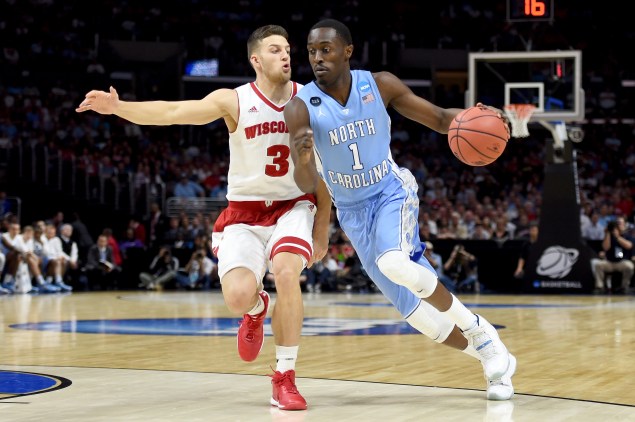 North Carolina freshman wing Theo Pinson has undergone successful foot surgery, according to a release from the school.
The 6-foot-6 Pinson had the surgery at the Carolinas Medical Center in Charlotte after he suffered a fracture to his fifth metatarsal in North Carolina's game against Wake Forest on Jan. 21. Pinson missed 10 games and 14 of the last 19 games.
During his freshman year, Pinson averaged 2.8 points and 3 rebounds per game.
The release says that Pinson will be ready to play for the 2015-16 season and that's a great sign for the Tar Heels. While Pinson never quite found a rhythm during his freshman season, he's skilled enough as a scorer and passer to be a difference maker if he makes a leap in his second year on campus. Pinson could help replace the production of junior forward J.P. Tokoto, who left for the 2015 NBA Draft.