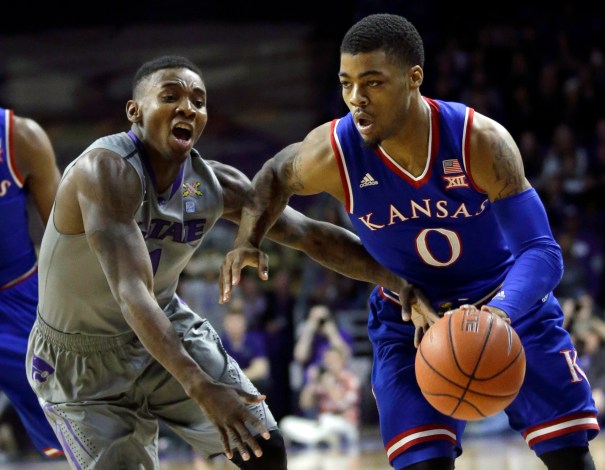 Kansas State transfer guard Jevon Thomas will continue his career at Seton Hall, a source confirmed to NBCSports.com. The transfer was first reported by Adam Zagoria.
As a sophomore at Kansas State, the 6-foot-0 Thomas played in 25 minutes per game and averaged 4.5 points and 3.3 assists and 3 rebounds per contest. One of the better perimeter defenders in the Big 12 when he was engaged, Thomas also chipped in 1.1 steals per game and was a difference-maker on that end when he was providing pressure.
Thomas will have to sit out the 2015-16 college basketball season due to NCAA transfer restrictions, but he'll have two years of eligibility remaining after that.
With the departure of Sterling Gibbs this offseason and Jaren Sina during last season, the Pirates could use another guard, even if it's just a practice body to go against guys like Isaiah Whitehead and Desi Rodriguez this season.