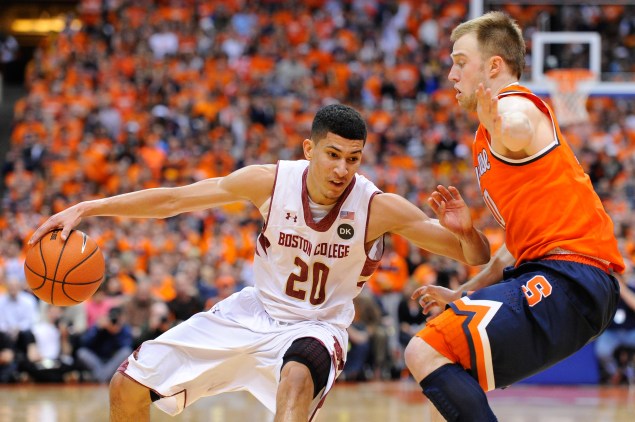 Boise State landed a graduate transfer guard on Monday as former Boston College product Lonnie Jackson is heading out west. Jackson took to Twitter on Monday to announce his transfer.
A 6-foot-4 guard, Jackson barely played during the 2014-15 season due to a lower leg injury. During his first three seasons with the Eagles, Jackson averaged at least 23 minutes per contest and contributed in a few facets of the game. During his junior season in 2013-14, Jackson averaged 7 points, 2.2 rebounds and 1.8 assists per game while shooting 39 percent from the field and 37 percent from 3-point range.
The Broncos made the NCAA tournament last season, but they'll have to replace prolific senior guard Derrick Marks. Jackson can help offset the loss of Marks and Boise State also gets another year from guard Anthony Drmic. Jackson and Drmic both missed significant time due to injury during the 2014-15 season, but they'll help form one of the most experienced backcourts in the Mountain West next season.