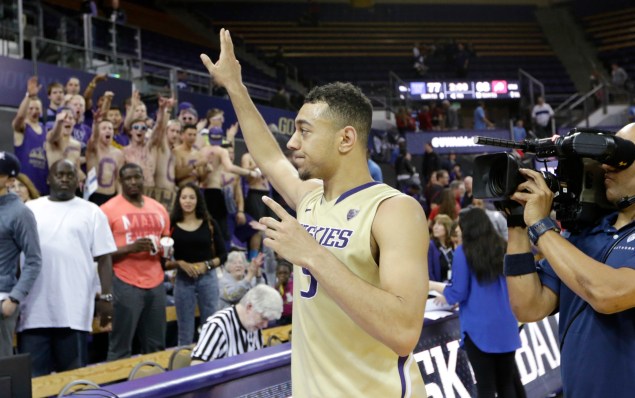 Washington transfer Nigel Williams-Goss will transfer to Gonzaga, a source confirmed to NBCSports.com. The 6-foot-3 guard is a former McDonald's All-American and will have to sit out the 2015-16 season, per NCAA transfer rules.
Williams-Goss should give the Zags a premier guard in the WCC in a year after he averaged 15.6 points, 5.9 assists and 4.7 rebounds as a sophomore with the Huskies. As a sophomore, Williams-Goss shot 44 percent from the field, 25 percent from the 3-point line and 76 percent from the free-throw line.
Gonzaga has done well with the transfer market, as former Kentucky transfer Kyle Wiltjer was a major impact for the Bulldogs this season. Williams-Goss is one of the nation's best point guards and has a chance to make a be an all-league candidate the moment he takes the floor for Gonzaga.