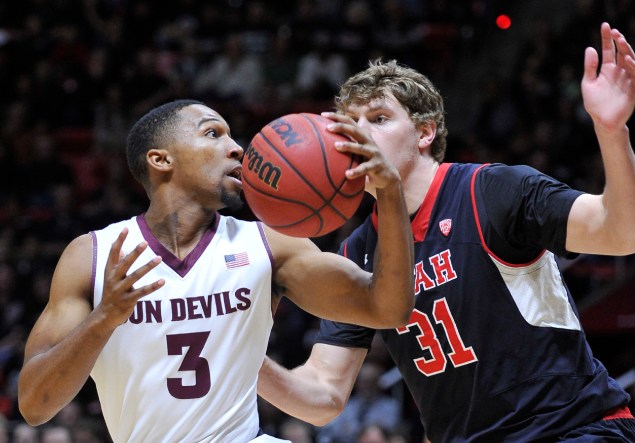 Arizona State sophomore guard Chance Murray will transfer out of the program, a source told NBCSports.com.
The 6-foot-2 guard from Los Angeles was a reserve during his two seasons with the Sun Devils and never found his way into consistent minutes. Murray averaged 8.6 minutes per contest as a sophomore while averaging 2.4 points, 1.1 assists and 1 rebound per game.
The sophomore also shot 40 percent from the field and 27 percent from 3-point range during the 2014-15 season. With new head coach Bobby Hurley taking over, it might be best for Murray to find a clean start elsewhere for his final two seasons of his college basketball career.