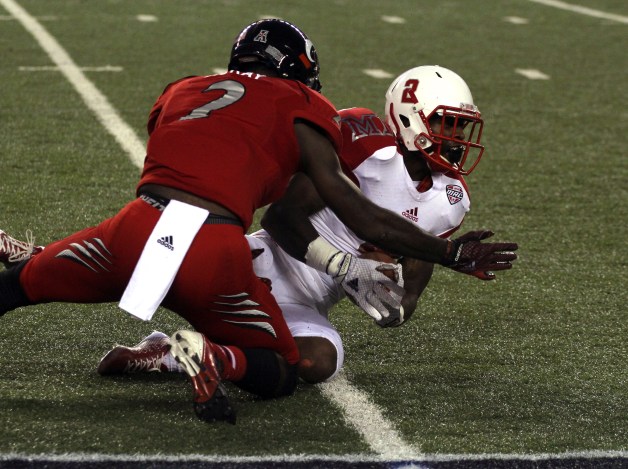 Former Miami (OH) point guard Quinten Rollins finished his collegiate career on the football field, as he transitioned to the Redhawk football program and became a starting cornerback during the 2014 season.
Rollins became the MAC Defensive Player of the Year in his one and only season of college football and was selected by the Green Bay Packers with the 62nd overall pick during the 2nd round during the 2015 NFL Draft on Friday night.
After his basketball career was over, the 6-foot-0 Rollins still had a desire to compete and someone suggested he try out for the Miami football team, since he still had a year of eligibility remaining. Rollins used a NCAA rule that allows players who have exhausted four years of eligibility in one sport to get a waiver to play an extra season in another.
On the hardwood, Rollins averaged 6.9 points, 3.9 rebounds, 3.9 assists and 2.4 steals per game during his final season but made a huge impact for the Redhawk football program.
Playing football, Rollins registered 72 tackles, eight for loss, and also had seven interceptions and a touchdown.