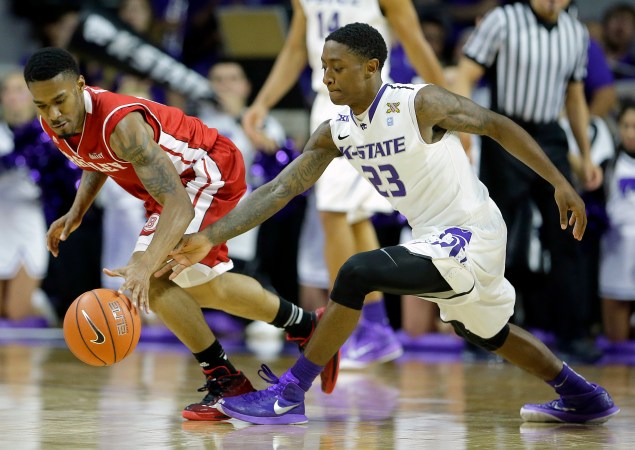 Former Kansas State guard Nigel Johnson will continue his college basketball career at Rutgers, according to multiple reports.
The 6-foot-1 Johnson just completed his sophomore year with the Wildcats, in which he played 17.9 minutes per game. Johnson averaged 5.2 points, 1.7 assists and 1.6 rebounds per game last season and will have to sit out next season due to NCAA transfer regulations. He'll have two years of eligibility remaining once he sits out the 2015-16 season.
Rutgers head coach Eddie Jordan previously coached Johnson when both were apart of the D.C. Assault grassroots program before Jordan took the Big Ten job. Johnson should be able to provide a bit of a lift on both ends of the floor once he's able to play and he could form a nice back court duo to build with along with incoming freshman Corey Sanders.