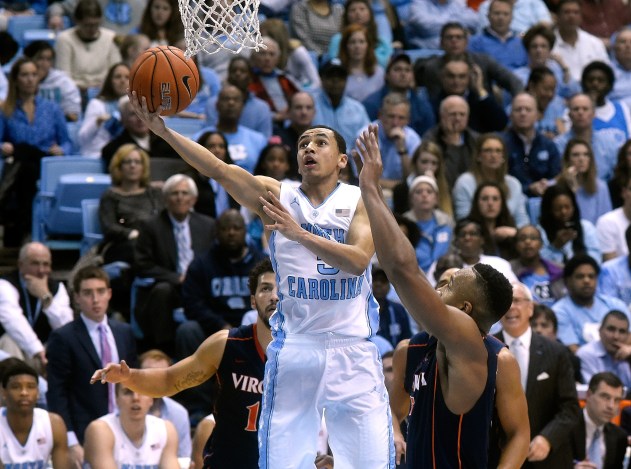 North Carolina junior Marcus Paige is returning to school for his senior season and the Tar Heels will be major contenders next season. This summer will first involve recovering from injury as the school announced on Monday that Paige underwent successful arthroscopic ankle surgery.
According to the release, Paige is expected to resume basketball activity later this summer.
The 6-foot-1 Paige was named the team MVP for the second consecutive season after the year averaging 14.1 points, 4.5 assists and 2.9 rebounds per game.
Although this injury isn't ideal, it gives Paige time to rest and heal his body a bit before heading into the summer. The Tar Heels will need a strong senior season from him if they have big aspirations next season.