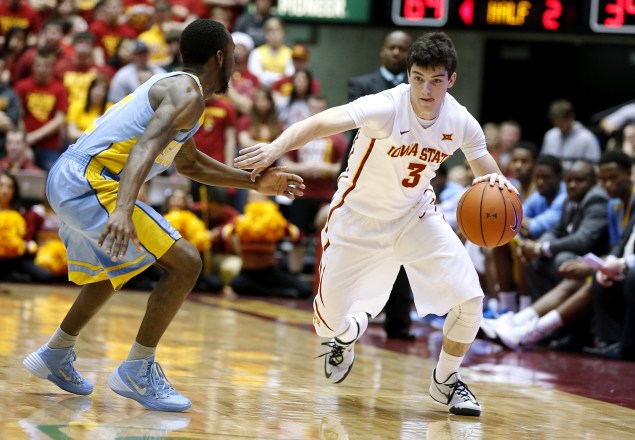 Loyola landed a former top-100 prospect on Saturday as former Iowa State point guard Clayton Custer committed to the Ramblers.
A 6-foot-0 guard from Overland Park, Kansas, Custer played in 12 games during the 2014-15 season for the Cyclones. He averaged 5.8 minutes per game in a reserve role and put up 1.1 points per game.
Custer announced his new destination on Twitter.
The Ramblers will be without Custer for next season, due to NCAA transfer restrictions, but this is a nice pickup for them at point guard. Although Custer never found his footing at Iowa State, the Valley could be a better fit for him and one of his former high school teammate, Ben Richardson, is currently on the roster.