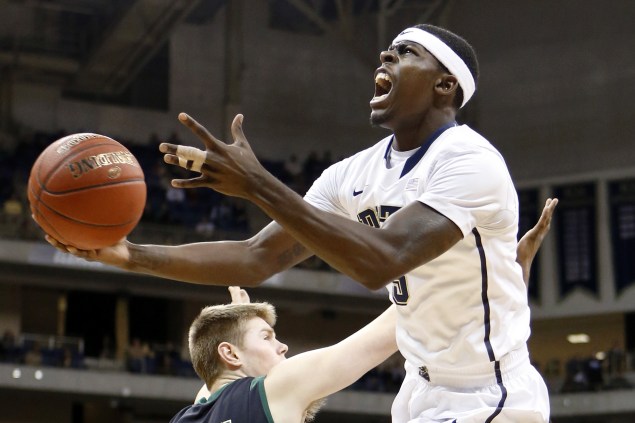 Pitt took a huge hit to its roster next season as Durand Johnson will transfer from the program, according to head coach Jaime Dixon. A redshirt junior forward, Johnson was suspended for the entire season right before the 2014-15 season started after missing 20 games the previous season due to an ACL injury.
A native of Baltimore, the 6-foot-6 Johnson averaged 8.8 points and 3.0 rebounds per game during the last season he played and is expected to graduate and be immediately eligible. He should be a valuable commodity on the graduate transfer circuit since Johnson has proven he can produce in the ACC.
Dixon told Paul Zeise of the Pittsburgh Post-Gazette that Johnson moving on is probably a positive move for both parties.
"It is time to move on," Dixon said. "It is time to look for another guy to look for the opportunity to step up. We were aware of this [Johnson not being reinstated and moving on would be the likely outcome] recently.
"We are now going to help Durand in any way that we can find a good situation to finish his college career. I can't obviously speak to the specifics of the situation but it should be said that we have had no other issues with Durand."
The loss of Johnson is going to be tough for the Panthers, but can you really blame him for wanting to move on after missing the last season and a half due to injury and suspension? A fresh start could be just the thing Johnson needs in his final season of college basketball and it'll be interesting to see which schools are after him in the coming weeks.