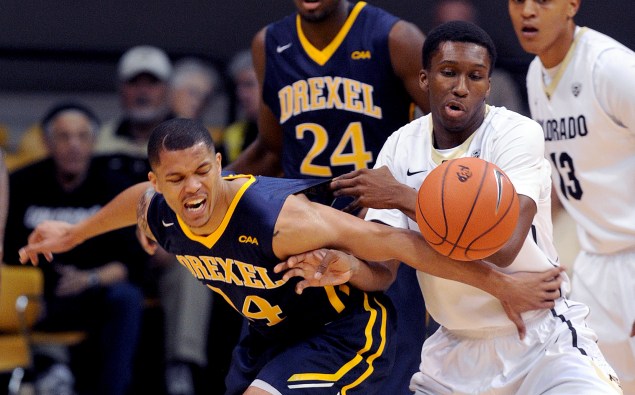 Drexel wing Damion Lee has become a hot commodity on the recruiting trail since he decided to become a graduate transfer this offseason.
A 6-foot-6 wing, Lee was the CAA's leading scorer this past season, averaging 21.4 points before breaking his right hand in February. The Baltimore native took to Twitter to announce his final five on Sunday.
According to a report from Evan Daniels of Scout.com, Lee already has some official visits set to Arizona (April 17-19) and Louisville (19-21). Gonzaga will also come and see Lee on April 22nd.
In addition to being a strong scorer, Lee averaged 6.1 rebounds, 2.3 assists and 1.5 steals per game while shooting 43 percent from the field and 38 percent from 3-point range. As a graduate transfer, Lee is eligible to play in 2015-16 and will be a major boost to whichever program he chooses.