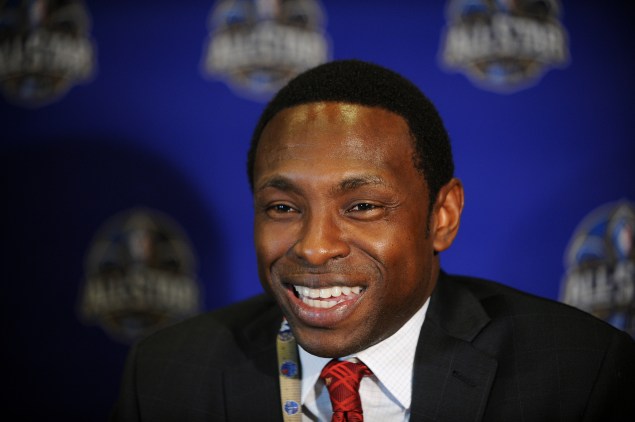 Alabama made a move at head coach on Sunday as former NBA point guard and head coach Avery Johnson will be the next head coach of the Crimson Tide. The news of Johnson's hiring was first reported by ESPN's Jeff Goodman.
Johnson played in the NBA from 1988 through 2004 with six different teams and won a NBA title with the San Antonio Spurs in 1999. From there, Johnson became a head coach at the NBA level with both the Dallas Mavericks and the New Jersey/Brooklyn Nets. The Mavericks reached the NBA Finals with Johnson as head coach in 2006 and he owns a career record of 254-186 as a NBA head coach.
Also a television analyst for ESPN, Johnson served two stints as a studio analyst for NBA broadcasts.
The 50-year-old Johnson is a native of New Orleans and was the NCAA's leader in assists his junior and senior seasons at Southern, where he was the two-time SWAC Player of the Year.
Although Johnson's coaching ties have been exclusively at the NBA level, he does come to Alabama with an understanding of the current grassroots basketball system. His son, Avery Johnson Jr., just completed his freshman season at Texas A&M and he ran with the Texas Titans in the Nike EYBL. The elder Johnson was often around the Titans at EYBL events these past few summers and has some experience watching the best high-major basketball prospects in the country.
Alabama made a run at Wichita State head coach Gregg Marshall before he opted to return to the Shockers. Johnson replaces former head coach Anthony Grant, who was fired from the school after six seasons and one NCAA tournament appearance.
The Crimson Tide finished 18-14 during the 2014-15 season and went 8-10 in the SEC.