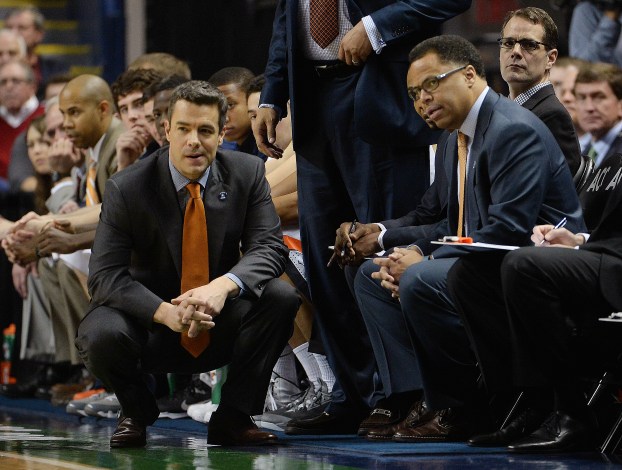 Liberty is bringing back a familiar face, as the school announced former head coach Ritchie McKay's return to his old job during a Wednesday afternoon press conference.
McKay, the associate head coach at Virginia under Tony Bennett since 2009, returns to the Flames after being the school's head coach for two seasons between 2007-2009. Also the head coach at Portland State, Colorado State, Oregon State and New Mexico before his first stint at Liberty, McKay owns a career 204-186 career record.
"I would like to thank President Falwell. I'm truly honored and blessed to have the opportunity to come back to Liberty," McKay said. "We're going to serve you well. I'd like to share that same thanks to Jeff Barber. To have that relationship restored and to see his trust in me and my family is a blessing to me."
At Liberty the first time around, McKay was 39-28 with a 19-13 record in the Big South. He helped recruit Seth Curry into the program before Curry left the Flames to transfer to Duke to finish out his college basketball career.
The past six seasons, McKay has been Bennett's right-hand man in Virginia, helping the team to three NCAA tournament appearances the last four seasons.
In 13 seasons as a head coach, McKay has made one NCAA Tournament appearance, one NIT appearance and one CIT appearance.