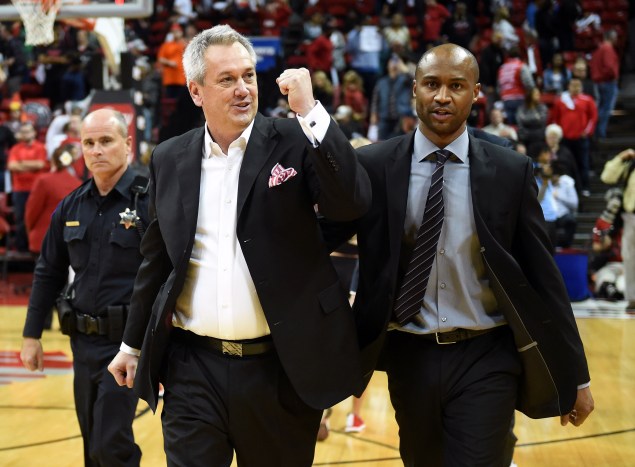 San Diego turned to an alum as its new head basketball coach as the school announced the hiring of New Mexico assistant coach Lamont Smith.
Smith, a member of the Toreros from 1994 through 1999, was the team's Defensive Player of the Year in 1997 and 1999 and was a team captain during that same span. He graduated from the school in 1998.
The past two seasons, Smith has been the associate head coach at New Mexico under head coach Craig Neal. Smith has also spent time as an assistant coach under Lorenzo Romar at Washington. An experienced west coast recruiter, Smith should have plenty of connections in trying to get some new talent in place at San Diego.
Smith will replace former head coach Bill Grier. San Diego finished 15-16 and 8-10 in the WCC this season.