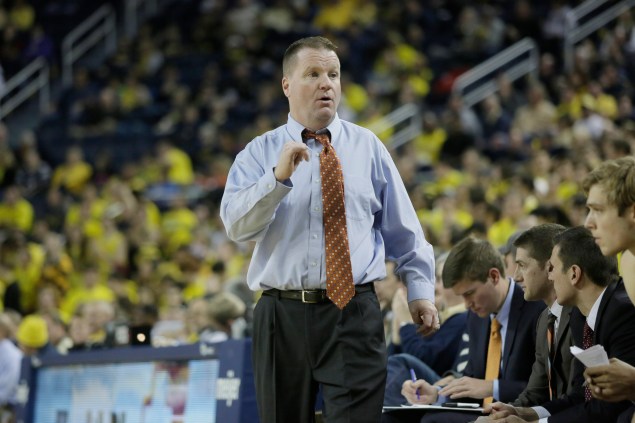 George Mason has made a move on a new head coach as Bucknell head coach Dave Paulsen is their choice for new head coach, according to a release from the school.
The 50-year-old Paulsen helped guide the Bison to a first-place finish in the Patriot League this season and a NIT appearance. Bucknell was 19-15, 13-5 in league play, as Paulsen was the seven-year head coach there.
Paulsen was 124-92 and 64-30 in league play at Bucknell and also won a Division III national title at Williams College in 2003. After eight years at Williams, he made the transition to Division I after previous head-coaching stops at St. Laurence (Division III) and Le Moyne (Division II).
Two NCAA tournament appearances in 2011 and 2013 were the high marks for Paulsen in his stint at Bucknell. The Bison won the Patriot League regular-season crown four times in his eight years with one second-place finish.