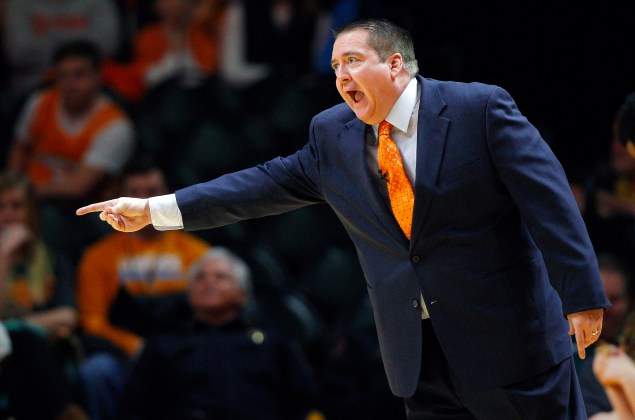 Head coach Donnie Tyndall has been fired by Tennessee as a result of an NCAA investigation into violations that he committed as head coach at Southern Miss, the school announced on Friday.
The news was first reported by CBSSports.com.
According to its release, Tennessee concluded that Tyndall is, "highly likely to be found responsible for serious (e.g., Level I and/or Level II) violations of NCAA rules that occurred during his tenure as head men's basketball coach at another institution."
"It is disappointing that we have to take this action." said Tennessee Vice Chancellor and Director of Athletics Dave Hart in the release. "It is highly likely that Coach Tyndall will face significant penalties at the conclusion of the NCAA's infractions process. We believe that this decision is in the best interests of the University of Tennessee."
Tyndall was interviewed twice by Tennessee, and according to reports
on Thursday
, the NCAA held a conference call with the Tennessee officials alerting them of what Tyndall would be charged with.
During Tyndall's one and only season at Tennessee the team finished 16-16 and 7-11 in the SEC. A former head coach at Morehead State before his stop at Southern Miss, Tyndall owns a career 216-122 record during nine seasons as a Division I head coach.