Villanova's "Sad Piccolo Girl" was the viral sensation of the NCAA tournament's first weekend.
Roxanne Chalifoux, a member of the Villanova pep band, was caught on camera crying while she played the school's fight song after the No. 1 seed Wildcats were picked off by No. 8 N.C. State in the round of 32.
And, of course, she went viral: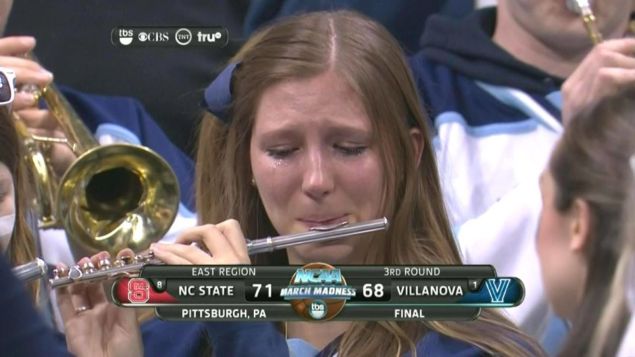 She's made the rounds over the last couple of days, but the highlight came last night, as she went on Jimmy Fallon and not only got a chance to play with The Roots but also scored some Taylor Swift tickets.