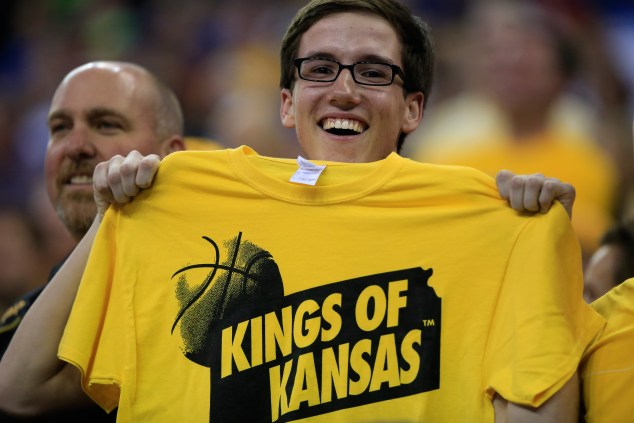 Gregg Marshall said all the right things this week in regards to the matchup for state bragging rights with Kansas.
It's just the next game. It's just the team on their schedule. It's just who they need to beat to get to the Sweet 16.
He said the same in his press conference after the game, but you can tell that this win meant a little something more. Why else would he troll the Jayhawks with lines like, "I'm fine letting the series lay where it is," or, "I'd love to play them in the tournament every year.":
Marshall's star point guard Fred Van Vleet made sure to get his shots in as well. He had heard that Kansas' Kelly Oubre fell asleep during the Wichita State game on Friday, and he made sure he mentioned it after the game:
I love it.
I hope Wichita State keeps trolling Kansas. I don't want it to stop. Maybe if they needle the Jayhawks enough, we can turn this into an annual game.
Anyone that is a fan of the sport of college basketball should be on board with this.