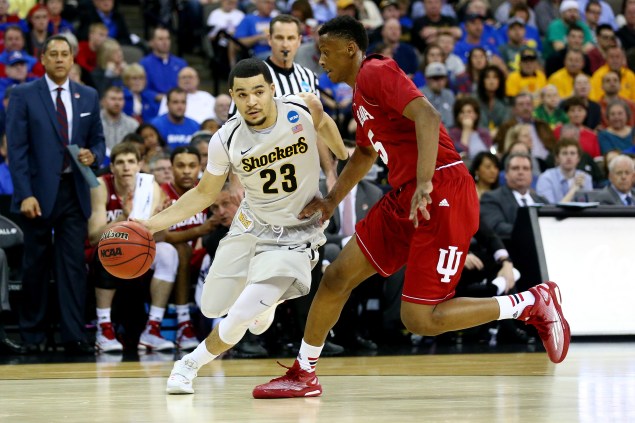 TOP PERFORMERS
GAME OF THE DAY: No. 7 Wichita State 81, No. 10 Indiana 76
The Shockers and the Hoosiers went back and fourth for 40 minutes, with a pair of massive momentum swings in the second half. Fred Van Vleet carried the Shockers for the first 20 minutes, keeping them within striking distance in the second half. The best news of this result? We get No. 2 Kansas vs. No. 7 Wichita State on Sunday.
SHOT OF THE DAY: Tarik Phillips, West Virginia
No. 12 Buffalo had come storming back against No. 5 West Virginia, tying the game with just two minutes left in the game. West Virginia answered with a bucket of their own, and after getting a stop, Phillips hit this three with 30 seconds left to give the Mountaineers an insurmountable 67-62 lead.
BLOWN CALL OF THE DAY: No. 4 Maryland 65, No. 13 Valpo 62
This is becoming all too familiar of a theme in this tournament. This time, it's Varun Ram avoiding a whistle as he raked the arms of Keith Carter as he tried to get off a desperation, last-second three.
THE REST