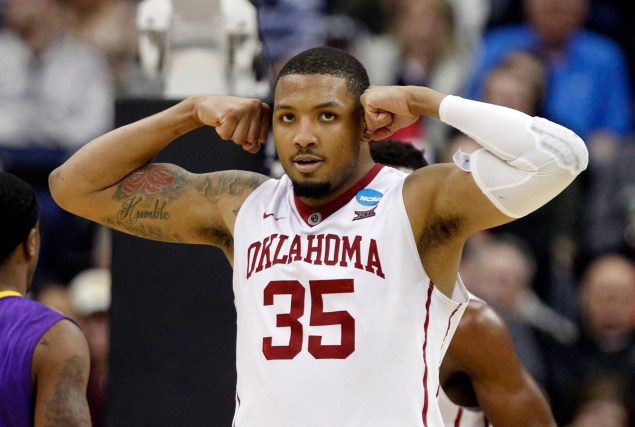 Oklahoma must have learned from the problems its fellow No. 3 seeds faced on Thursday as the Sooners held off No. 14 seed Albany for a 69-60 win in the East Regional on Friday night. After witnessing Big 12 conference mates Baylor and Iowa State fall to No. 14 seeds the previous day, Oklahoma jumped out to a 37-28 halftime lead and never let the Great Danes get close enough to strike late in the game.
Senior big man TaShawn Thomas had 18 points on 7-for-11 shooting to lead the Sooners while junior guard Buddy Hield chipped in 15 points. Forward Ryan Spangler just missed a double-double for Oklahoma with nine points and 11 rebounds.
Albany (24-9) made it a game late and it looked like we would have another exciting finish for a 3-14 matchup. Guard Evan Singletary's 3-pointer with 2:02 left cut the Oklahoma lead to six, but the Great Danes never got closer as the Sooners closed the game with four free throws.
Peter Hooley led four Albany players in double-figures with 15 points. Singletary (13 points), forward Sam Rowley (12 points) and guard Ray Sanders (11 points) also had solid scoring games for the Great Danes.
The Sooners (23-10) advance to face the winner of Providence and Dayton in the Round of 32 on Sunday.