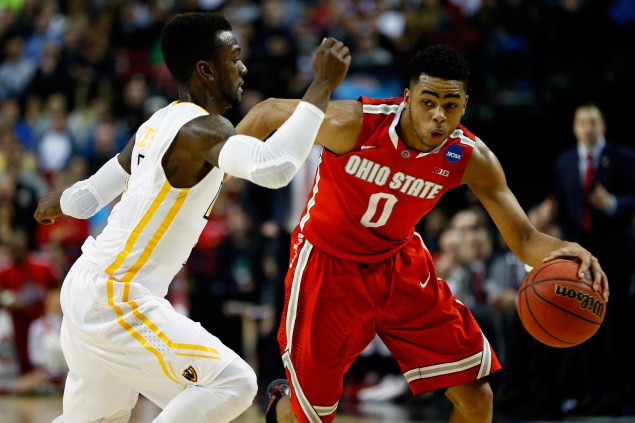 TOP PERFORMERS:
GAMES OF THE DAY: No. 14 UAB 60, No. 3 Iowa State 59
UAB knocked off the favored Cyclones in thrilling fashion on Thursday afternoon. The teams traded three straight go-ahead baskets in the final minute, with William Lee's 15 foot jumper eventually being the game-winner.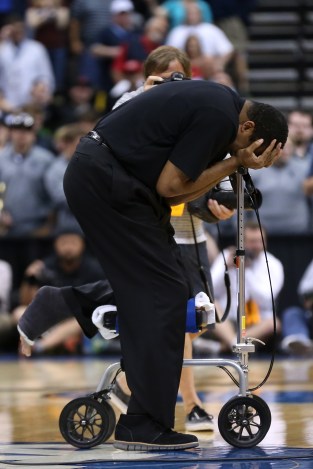 SHOTS OF THE DAY: R.J. Hunter's game-winner
In a moment that will go down in NCAA tournament lore, No. 14 Georgia State's R.J. Hunter capped a 13-0 run in the final three minutes with a three-pointer with three seconds left to beat No. 3 seed Baylor. Hunter's father, head coach Ron, fell out of his chair as the shot went in, a chair he was relegated to after tearing his achilles tendon while celebrating a win in the Sun Belt tournament. What. A. Moment.
CALL OF THE DAY: The Goaltend Heard 'Round The World
Bryce Alford his nine threes on the afternoon, but the last one was quite controversial. With No. 11 UCLA down 59-57 to No. 6 SMU, Alford took a three with 12 seconds left that looked like it was going to bounce off the side of the rim. But SMU's Yannick Moreira jumped up to try and grab what he thought was an airball, and a goaltend was called. UCLA won.
The Rest: