Big Blue Nation is very optimistic that Kentucky will finish the season 40-0 and win a national championship. One UK fan, Rock Wright, decided to preemptively get inked to commemorate the potential special season.
In a story with Wave 3 News, Wright showed off his new tattoo: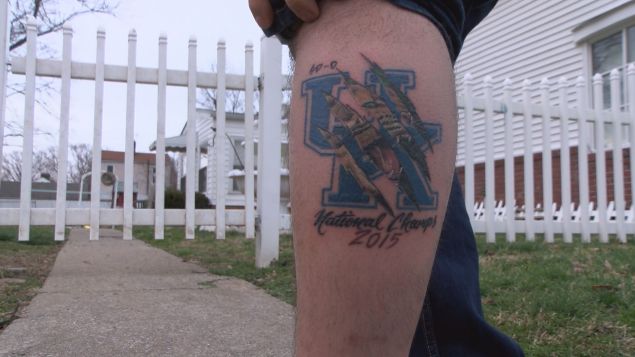 To me, this tattoo is kind of cheap. The "40-0" is tiny — and easily replaceable — and the "2015" can be easily changed as well. Wright even has a backup plan in case John Calipari's team falls short of the title.
"It's highly unlikely, but there's always that little bitty chance and I could change it to a 12, 'cause I know you all remember us winning in 2012. Otherwise, I got seven more championships before that so I got a lot of options," Wright said.
While I respect Wright's commitment to his team, I was expecting a bit more of a focus on the 40-0 aspect of the accomplishment.