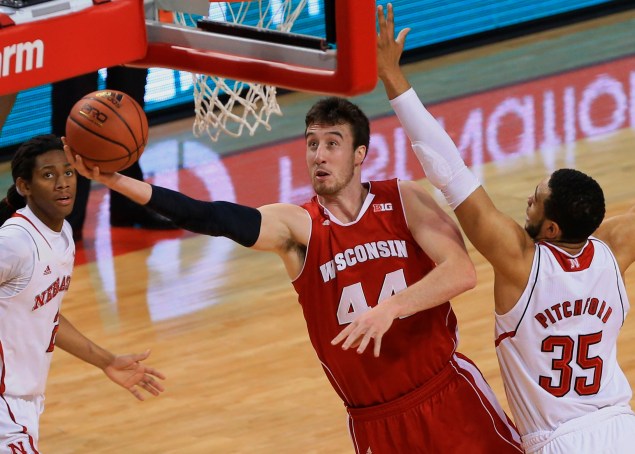 You're a coach. You're down by two with 15 seconds left in the game. You can have anyone in the country. You do you run a play for? Here are my top 12 closers in the NCAA tournament.
(Note: I wanted to make this list shorter. I really did. But you tell me why any of these 12 guys deserves to be dropped. It's hard, right?)
MORE REGIONAL PREVIEWS: East | South | Midwest | West
Frank Kaminsky, Wisconsin: Kaminsky has the rare honor of being not only the best player in college basketball this season, but also the most difficult matchup in the sport. And if you think he's afraid to take and make big shots, you must not have watched much Big Ten basketball this season. Might I remind you of last year's Elite 8? The best part is that he makes the right decision as well, meaning he'll freely make a pass if his teammate will get a better look than him.
Melo Trimble, Maryland: Trimble is the best closer in college basketball this season. Maryland is 11-0 in games decided by six points or less this season, and while there may be some luck involved in that — Hi Northwestern! — there's also a lot of Trimble involved. Mark Turgeon force-feeds his freshman the ball down the stretch, and Trimble has delivered countless big shots and even more big free throws.
Karl Towns, Kentucky: I can already hear it: 'Karl Towns over Andrew Harrison????' Yes. 1,000 times, yes. Towns has become Kentucky's go-to guy in close games. He's their best offensive weapon. Let me ask you this: You're Coach Cal and you're down by one with 12 seconds left. Who are you running a play for, Aaron Harrison or Karl Towns?
Jerian Grant, Notre Dame: Mike Brey told me during the preseason that Jerian Grant is his closer. He's the guy that he wants with the ball in his hands in a big moment because, as we've seen so many times this season, he's not only great at creating his own shot, but he gets his teammates great looks as well.
READ MORE: Ranking the field | Eight teams that can win | Perfect bracket pool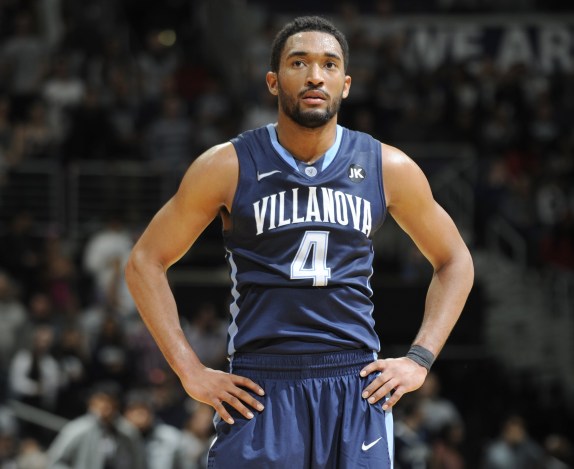 Fred Van Vleet, Wichita State: Is there anyone in the country that has been involved in more pressure-packed games than Fred Van Vleet? The kid is coming off seasons where he was part of a team that made the Final Four and the star point guard of a team that was 34-0 entering the NCAA tournament. No moment is too big for him.
Darrun Hilliard, Villanova: Hilliard is more of a spot-up shooter than he is a natural playmaker, but over the course of the season, it has felt like at least half of the shots that he has made came in big moments. None was bigger than the game-winner that he hit on the road against Butler.
Marcus Paige, North Carolina: Paige has had a bit of an up and down season, but he earned quite the reputation last season for his explosive second half performances. He's not afraid to take or make a big shot in crunch time.
Georges Niang, Iowa State: I know that Monte' Morris just hit that game-winner for the Cyclones in the Big 12 tournament, but Niang is still the guy I give the ball to on that team. He's such a matchup problem, and a terrific passer to boot.
MORE: Read through all of our bracket analysis here
T.J. McConnell, Arizona: There's no way to actually quantify this stat, but I feel pretty comfortable saying that McConnell is the best decision-maker in the country. There's a reason he's the most valuable player on a team that went 31-3, won dual-Pac 12 titles and is a favorite to get to the Final Four.
Delon Wright, Utah: The one downside to Wright's game is that he's not a great perimeter shooter.
But that's it. He can get to the rim — and finish there — as well as anyone, and he's adept at drawing fouls, hitting big free throws and finding open men when he draws the defense. Those are the guys you want with the ball and the game on the line.
D'Angelo Russell, Ohio State: It will be interesting to see how well Russell handles the pressure of the NCAA tournament, but I will say this: There isn't a more dynamic 1-on-1 guard in the country, and that alone is worth inclusion on this list.
Derrick Marks, Boise State: Marks may be the best big shot maker in college basketball this season, as he put the Broncos on his back and carried them to a Mountain West regular season title despite the fact that they lost their second-best player to injury in December. The shame? He'll square off with Dayton in Dayton in the First Four.