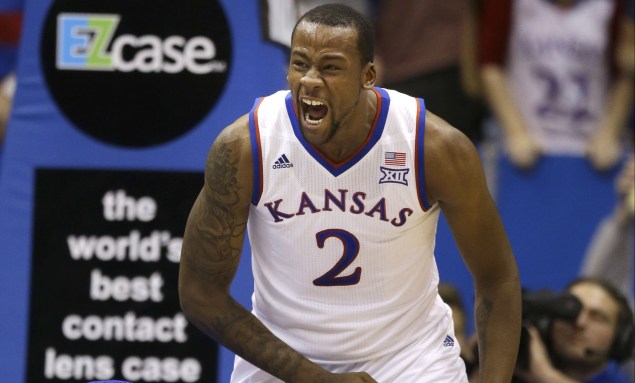 Kansas freshman forward Cliff Alexander is out for the NCAA Tournament, Jayhawk head coach Bill Self told ESPN's Andy Katz.
The 6-foot-8 McDonald's All-American has missed the last six games for Kansas as the NCAA looks into matters concerning his eligibility.
On March 12, Alexander's lawyer released a statement concerning the Chicago native's investigation.
"Mr. Alexander has been ready, willing, and able to be interviewed since March 2nd, yet he has been informed that the NCAA will not interview him until they receive additional documents that are not his documents, the content of which he has no knowledge, and documents which have never been in his control or possession," the letter said.
The freshman had an up-and-down freshman season but is still a major loss for the Jayhawks off the bench. Alexander averaged 7.1 points and 5.3 rebounds per game.