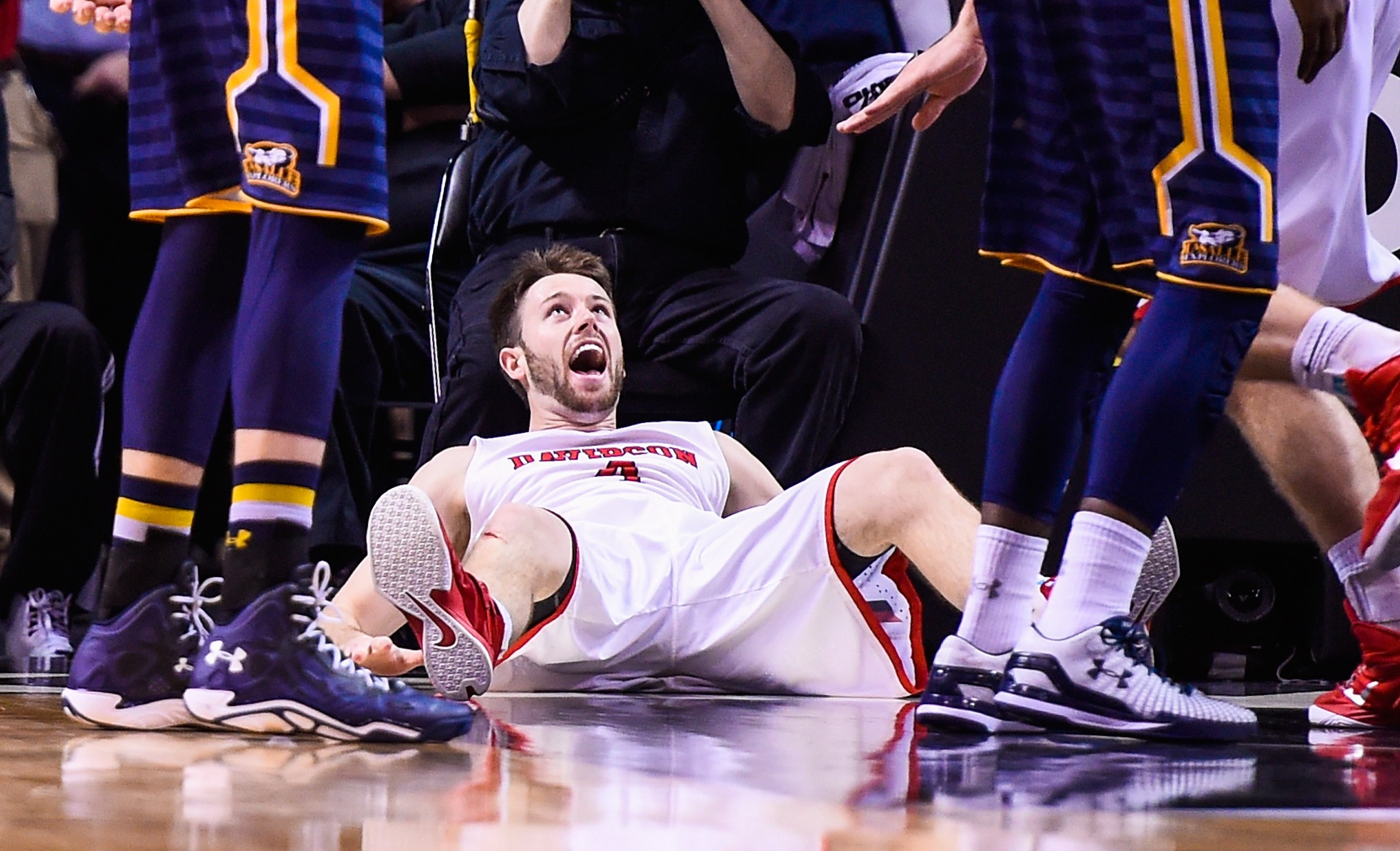 Davidson was down by 18 in the first half and by as much as 14 in the final 20 minutes, but the Wildcats came storming in the final minute to avoid getting upset in the quarterfinals of the Atlantic 10 tournament.
The Wildcats scored the final 10 points of the game, a run that was capped off by Atlantic 10 Player of the Year Tyler Kalinoski's buzzer-beater:
Davidson looked completely out of it in the first half, as they were getting torched by La Salle big man Steve Zack — 18 points and 10 boards in the first half — and struggled to get into a rhythm offensively until the final two minutes. In the second half, Davidson did things a bit differently. They zoned up, helping down on Zack inside, and they finally started getting onto the defensive glass — La Salle had seven offensive boards to Davidson's four defensive rebounds in the first half.
That stalled the La Salle offense, but the Wildcats still had issues scoring the ball. Davidson is a team built around an explosive, three-point heavy offense. They're like the Atlantic 10 version of Indiana. They scored just enough to win on Friday, but they'll need to find a better rhythm on that if they are going to make a deep run in March.
How they won doesn't really matter at this point, though. As the saying goes, Survive And Advance.