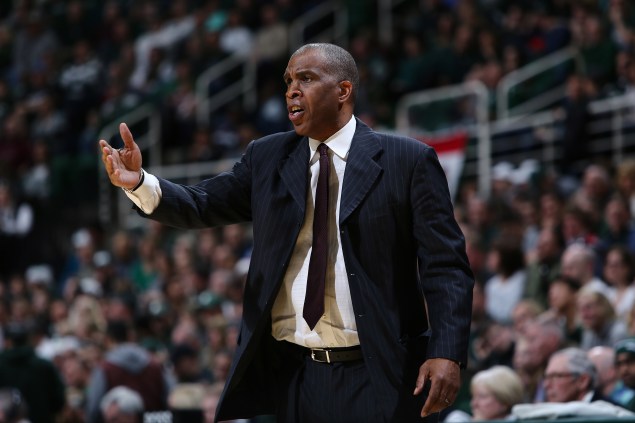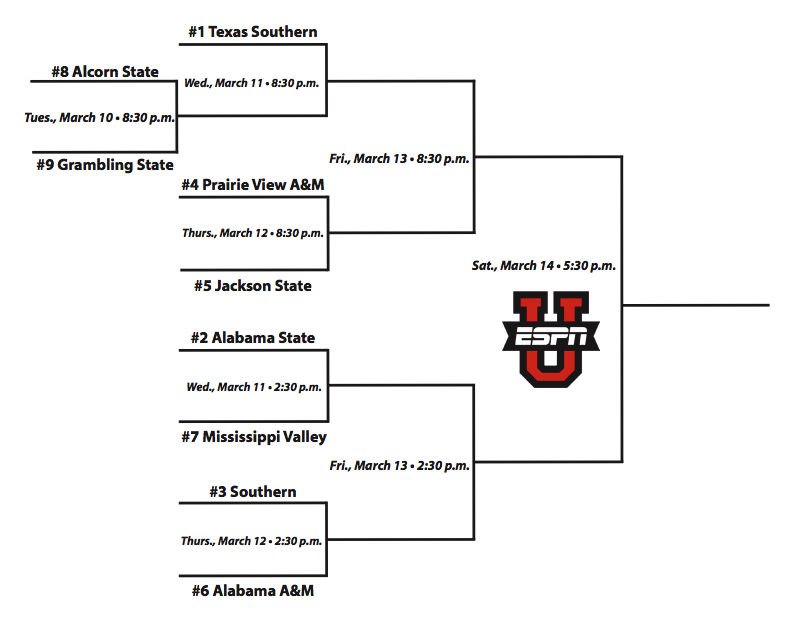 When: March 10-14
Where: Houston, Texas
Final: Saturday, March 14, 5:30 p.m., ESPNU
READ MORE: NBCSports.com's 2015 Conference Tournament Previews
Favorite: Texas Southern
Texas Southern is the most talented team in the SWAC, as Mike Davis as made a habit of collecting high-major talents that, for whatever reason, couldn't cut it at a bigger school. Chris Thomas, Deverell Biggs, and Nevin Johnon all spent time at high-major programs, and none of those three is the leading scorer for the Tigers. There's a reason they were able to win at Kansas State and Michigan State.
And if they lose?: Alabama State
The Hornets knocked off Jackson State on the final day of the regular season to earn the No. 2 seed in the SWAC tournament. At one point during league play, Alabama State had a 10-1 record, but they lost three out of five at one point and finished two games behind TSU.
Sleepers:
Prairie View A&M – Led by Montrael Scott, the Panthers are the only SWAC eligible for the postseason that actually knocked off Texas Southern this year. They finished fourth in the league.
Southern – The Jaguars did not win a non-conference game against a Division I opponent this season, but once league play kicked off, they finished all alone in third place, meaning they won't play Texas Southern until the title game.
Player of the Year: Madarius Gibbs, Texas Southern
Gibbs was the leading scorer on the best team in the conference, a guy that anchored this team as they battled through injuries during conference play. He averaged 14.1 points and 4.2 assists.
Coach of the Year: Mike Davis, Texas Southern
Davis led the Jaguars to the league's regular season title, bringing together a talented group that didn't exactly have smooth college careers. He also led TSU to wins over Michigan State and Kansas State.
All-SWAC Team:
Gibbs
Leantwan Luckett, Alcorn State – The Mississippi native averaged 16.3 points this season, although Alcorn State had a rough season, finishing 4-14 in the league.
Jamel Waters, Alabama State — Waters was arguably the best point guard in the conference, averaging 13.4 points and 5.4 assists for the league's second-best team.
Nick West, Alabama A&M – West was the SWAC's leading rebounder and the only player in the conference to average a double-double.
Montreal Scott, Prairie View A&M – Scott is one of the league's most explosive scorers. Ask Alcorn State. He had 31 points in a win in the season finale.
CBT PREDICTION: Texas Southern earns their bid to the dance.