PLAYER OF THE YEAR: Frank Kaminsky, Wisconsin
Frank the Tank earned this awards, as he not only led one of the nation's best teams to a 28-3 record and an outright Big Ten title, he did it while posting team-highs in points, rebounds, assists, steals and blocks. He's the focal point of the nation's moth ruthlessly efficient offense and an impossible matchup for opponents given his size (7-foot, 235 pounds) and perimeter ability.
READ MORE: NBCSports.com's All-American teams | Conference-by-Conference Awards
COACH OF THE YEAR: John Calipari, Kentucky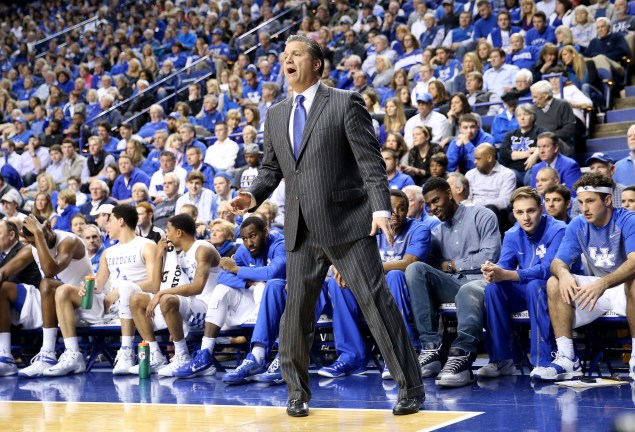 Kentucky was predicted by many to go 40-0 this season, which means that the Wildcats' 31-0 record is not only somewhat expected, but a loss in the next nine games will be viewed by many as a disappointment, even if it comes in the national title game. But let's be realistic here. Calipari has managed to convince a roster stocked with elite recruits and future pros to sacrifice their minutes, shots and numbers for the greater good, for a chance to do something historically relevant. I'm not sure there's another coach in the country that could both amass this amount of talent on one roster and manage to convince them that buying into whatever role they are assigned, while watching guys ranked below them take 20 shots per game, is a good idea. Don't let expectations blind you to the job that he's done.
READ MORE: Latest Bracketology | NBCSports.com Top 25
DEFENSIVE PLAYER OF THE YEAR: Willie Cauley-Stein, Kentucky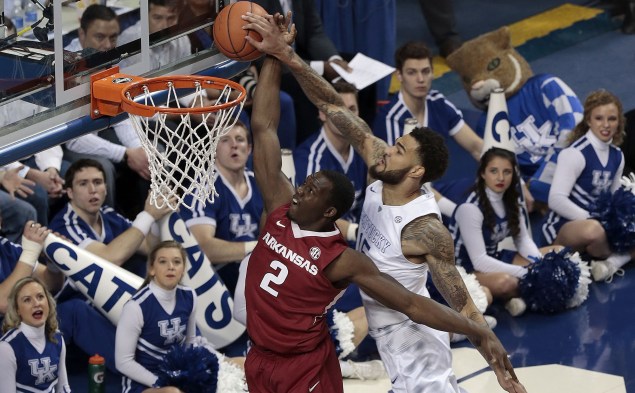 Kentucky's defense this season has been absolutely suffocating at times, and Cauley-Stein is the biggest reason why. He's not only a 7-foot-1 shot-blocking presence, but he's mobile enough to defend wings as well. John Calipari has often used him to matchup with an opponent's best perimeter scorer, and that's to say nothing of his ability to eliminate ball-screens from an opponent's offense with the way that he can switch onto smaller players.
FRESHMAN OF THE YEAR: Jahlil Okafor, Duke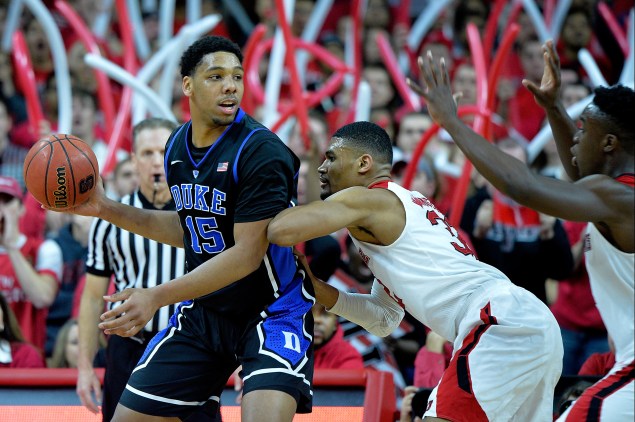 With all due respect to D'Angelo Russell, this was not a difficult decision to make. Okafor is the nation's most dominant interior presence, commanding double-teams with his ability to overpower defenders one-on-one. He's got some flaws — he's not a good defender yet, and his free throw shooting is bad enough that it's become a mental issue — but Duke wins because their offense can be downright unstoppable, and Okafor's presence in the paint is the biggest reason for that.