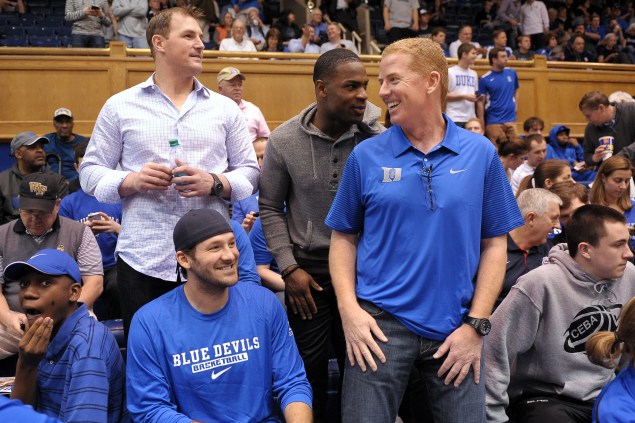 The college basketball regular season is winding down and Duke hosted some special guests earlier this week for the Blue Devils' home game against Wake Forest. Dallas Cowboys head coach Jason Garrett, quarterback Tony Romo, running back DeMarco Murray and tight end Jason Witten took in the win for Duke over the Demon Deacons. The group also had some fun taking photos with fans and even getting some time on the hardwood.
Romo played a bit of ball with Duke senior guard Quinn Cook, while Murray and Witten engaged in an amusing game of one-on-one.
Duke's basketball program released a video of "America's Team" visiting Durham.