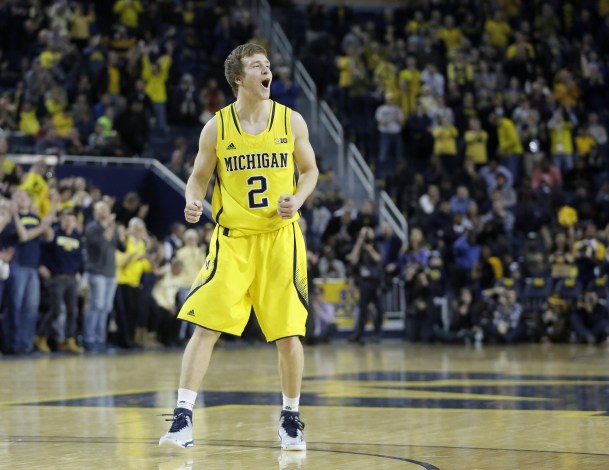 Michigan has been dealing with a tremendous number of injury issues this season and now junior point guard Spike Albrecht is playing through some pain of his own. According to a story from Brendan F. Quinn of MLive.com, Albrecht has a hip injury that he's been battling this season.
"Yeah, that'll be a problem for awhile, but it's no big deal, I'm feeling a lot better," Albrecht said to Quinn.
Quinn noted that Wolverine teammate Max Bielfeldt went through a similar process with his hip last season and had spring surgery to shave some of the hip bone down. Now the big man is playing pain-free and Albrecht is exploring offseason surgery as well.
"Most likely, but I'm not sure," Albrecht said. "We'll reevaluate at the end of the season."
With Michigan already missing Caris LeVert and Derrick Walton to injury this season, Albrecht playing at less than 100 percent is just another tough thing to deal with as the team fights to stay above .500.
Surgery this offseason might just be the best thing for Albrecht as the Wolverines likely return Spike and Walton next season to give Michigan a lot of point guard depth and experience.