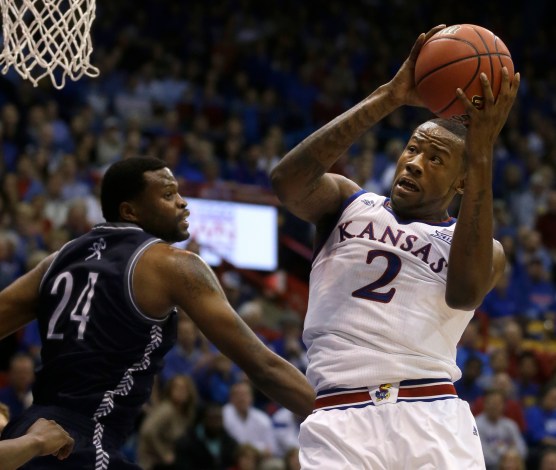 Kansas freshman Cliff Alexander will sit out Saturday's Big 12 game against Texas, according to a release from the school. The former McDonald's All-American and 6-foot-8 forward is shooting 56 percent from the field this season, but has struggled with consistency as he's only playing 17.6 minutes per game.
"The NCAA has alerted us to an issue that could affect Cliff's eligibility," Kansas Athletics Director Sheahon Zenger said in the release. "As a precautionary measure Cliff will not take the court until we have resolved the issue."
Alexander is averaging 7.1 points and 5.3 rebounds per game this season but has been a non-factor the last three Big 12 games for the Jayhawks. Losing him for this Texas game isn't the worst thing in the world but the issue with the NCAA and Cliff's eligibility is troubling.
Although Alexander has been up-and-down in Big 12 play, he has a history of playing well against Texas freshman big man Myles Turner, as Cliff had 15 points and nine rebounds in his last outing against the Longhorns on Jan. 24. Even if Alexander was on a downswing, a big game like this could have been what Cliff needed to snap out of his funk.
Now he'll have to anxiously await what the NCAA is looking for.